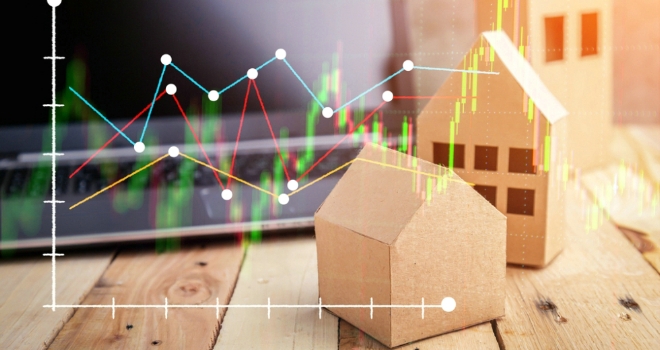 "These numbers confirm that as gross mortgage lending continues to rise annually, it is still very much business as usual in the mortgage market, despite the economic uncertainty that characterised most of last year"
The latest data from CML has revealed that gross mortgage lending reached £18.9bn in January - hitting the highest levels seen for a January since 2008.
According to CML, the figure is 6% lower than December's lending total of £20bn, but 2% higher than the £18.6bn lent in January last year.
CML senior economist Mohammad Jamei said: "Overall mortgage lending continues to hold up pretty well, but we seem to have a twin-track market. Weakness in buy-to-let and home movers has been offset by an increase in first-time buyers and remortgage lending.
A continuing acute shortage of homes being offered for sale is one aspect of a broken housing market, that looks unlikely to resolve in the near term."
Jeremy Duncombe, Director, Legal & General Mortgage Club, commented: "The first set of figures for 2017 set the precedent for the rest of the year. These numbers confirm that as gross mortgage lending continues to rise annually, it is still very much business as usual in the mortgage market, despite the economic uncertainty that characterised most of last year.
The start of the new year has seen positive sentiment across the mortgage market, however an acknowledgment that the market still faces challenges – particularly in the buy-to-let sector. The Government's commitment to help build the hundreds of thousands of more affordable homes that our nation needs will further improve the diversity and inclusivity of our housing market, but is unlikely to impact 2017 directly."
John Goodall, CEO and co-founder of buy to let lender, Landbay, had this to say: "Mortgage lending levels reached an eight-year high at the end of 2016, so we were always likely to see the pace of growth slow slightly in January. Still, borrowers continue to take advantage of record low interest rates, and a growing number of loan-to-value deals, both of which are helping keep the market buoyant despite a number of economic and regulatory headwinds.

The year ahead could see a continuation of this trend, as changes to buy-to-let tax relief and the introduction of tighter underwriting standards make it more difficult or more complicated for aspiring homeowners and landlords to access the finance they need. But, as the Housing White Paper recently highlighted, the government is awake to the housing crisis, especially within the PRS, and is willing to take swift action to address it. All eyes now turn to the March Budget, where we hope to see this sentiment translate into iron cast commitments."
John Eastgate, Sales and Marketing Director of OneSavings Bank, said: "The mortgage market has started the year on the front foot, proving its resilience against a cocktail of economic and political uncertainty. However despite the rises in both mortgage activity and house prices, it is premature to assume that all is well in the housing market.
The Housing White Paper recognised the problem of undersupply and the affordability issues this generates. The paper has met with scepticism and even if it delivers, this will take time. In the meantime, for those who can't buy, the private rented sector is still to see the full impact of tax and prudential changes for buy to let. We expect rents to increase as a result of these changes, making it even harder for renters to get a foot on the housing ladder. Solutions can't come soon enough."
Mark Harris, chief executive of mortgage broker SPF Private Clients, says: "Traditionally, January tends to be a quieter month than December but this year has been busy with first-time buyer numbers in particular holding up well. Despite the demise of the Help to Buy mortgage guarantee scheme, lenders have stepped into the breach with a wide choice of high loan-to-value products at competitive rates.
Meanwhile, super low mortgage rates mean it is a great time to remortgage. With uncertainty surrounding the triggering of Article 50 borrowers can at least ensure that their mortgage payments are fixed and at very competitive pricing, buying them some security.
Lenders remain keen to lend, with some competing on rates while others tweak criteria. This is likely to continue throughout the spring and we expect products to remain keenly priced."
Jeremy Leaf, north London estate agent and a former RICS residential chairman, says: "These numbers are quite encouraging coming on the back of the stronger than expected HMRC transaction numbers from a few days ago which once again demonstrate what we are seeing at high-street level - that the market is proving more resilient than many have given it credit for.
Admittedly, the shortage of homes for sale and buy-to-let weakness is not helping overall demand but hopefully we are now moving towards much more balance in supply and demand which can only be good news for the long-term sustainability of the market."
Henry Woodcock, principal mortgage consultant at IRESS, added: "During the last quarter of 2016 we saw an increase in high street lender approvals. Along with an increase in housing activity seen by estate agents. This has led to a small annual increase in gross lending for January of 2% compared to January 2016. However gross lending fell 6% from December's figure of £20 billion to £18.9 billion in January.
House prices accelerated more than expected in late 2016, rising by 7.2% to an average of £220,000 in the year to December. House price increases were driven by four connected factors; a shortage of properties, an increase in the number of first-time buyers, continued low mortgage rates and government schemes. However, 2017 is unlikely to show a year on year increase compared to 2016, as changes to landlord taxes, inflation and economic uncertainty are likely to dampen house buying activity.
With house hunters becoming more price sensitive during increased economic uncertainty, my expectation is for a similar year to 2016 in terms of transactions with perhaps a modest growth in gross lending."