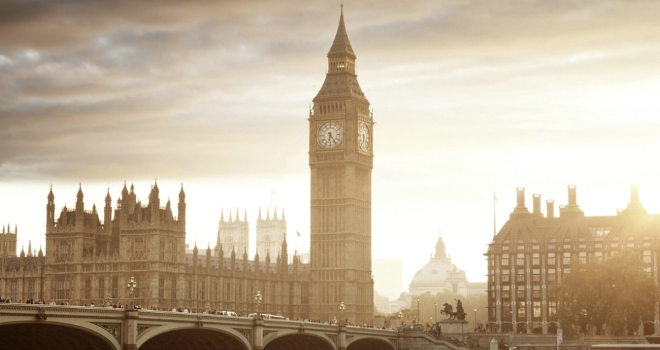 "Mr Raab's successor will become the 18th Housing Minister in the past two decades"
The Government will be in search of a new Minister of State for Housing and Planning as Dominic Raab leaves the post after just six months to become the new Brexit secretary following David Davis' departure yesterday.
Dominic Raab was appointed housing minister as part of Theresa May's cabinet reshuffle in January, replacing Alok Sharma who spent just seven months in the role.
Raab was elected Conservative MP for Esher and Walton in May 2010. Before becoming housing minister, he was minister of state at the Ministry of Justice.
In his time as housing minister, Raab proposed regulations to give councils more powers to help them deliver the homes their communities need.
Under the new rules, councils will be able to seek government's approval to launch a New Town Development Corporation, which will be responsible for delivering new towns and garden communities in their area.
The new bodies themselves will be responsible for master planning and project development, bringing on board private investment, partnering with developers and overseeing the completion of a new town or garden village with each expected to deliver tens of thousands of new homes.
Founder and CEO of Emoov, Russell Quirk, commented: "Dominic Raab being appointed as Brexit Secretary, May well be a quick fix in the wake of David Davis's resignation last night.
"However, the consequence is that we will now see our eighth Housing Minister sitting outside the Cabinet room in as many years.
"Housing has become the poor relation in British politics, a ministerial post that should have a well-oiled revolving door attached to the position.
"We are in the midst of a housing crisis - a deficit of 100,000 new homes each year and acute unaffordability, whereby first-time buyers will soon celebrate their 40th birthday before being able to buy a home.
"We need consistency in the Government where the housing brief is concerned and it must be a proper cabinet position, not a junior role relegated to the corridors of Whitehall.
"How are we as an industry or indeed the civil service to take the Government seriously when they say that housing is a priority when, in fact, they play 'Fantasy Housing Minister League' like this with scant regard for the consequences."
Paresh Raja, CEO of Market Financial Solutions, added: "With the resignation of David Davis, Theresa May has been dealt a significant blow in her attempts to create a workable, agreeable plan for Brexit. And yet it's not just the PM who has been affected – the UK's property sector will also feel the impact of Mr Davis' decision.
"News that Housing Minister Dominic Raab is to now become Brexit Secretary means yet another MP takes hold of the reins as the Government attempts to address the housing crisis – Mr Raab's successor will become the 18th Housing Minister in the past two decades, and at a time when the property market needs consistency and clarity in policy, this development could prove a hindrance to a hugely valuable sector for the UK economy. It's vital the Government acts quickly to appoint a new Housing Minister and ensures it sticks to its strategy to help more people get on and move up the property ladder."