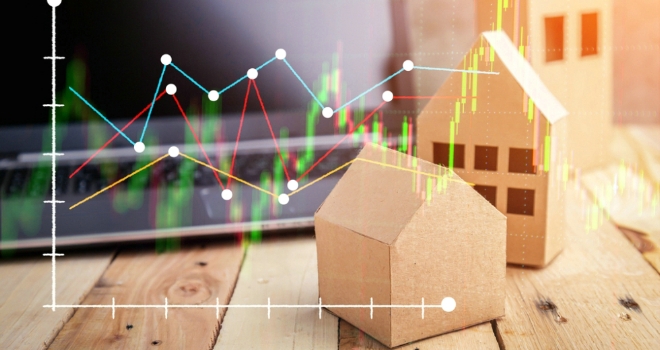 The latest data and analysis from UK Finance has revealed that, during September, gross mortgage lending was slightly lower than August - totalling £21.4bn.
According to the figures, nearly two-thirds of this lending, (equating to £13.7 billion), was carried out by High Street Banks.
UK Finance believes that first-time-buyer growth, people moving home and remortgage customers attributed to the figure which "is in line with monthly average lending since the start of 2017" when seasonal factors are stripped out.
The total number of transactions has remained just above 100,000 each month since January, supported by recovering levels of house purchase approvals, which UK Finance expects to recover a little further towards the end of this year.
The report suggested that an increase in first-time buyer numbers has helped the market to build up "modest momentum since the start of the year" and shows that more recently, home mover numbers "have shown some signs of growth", helped by low mortgage rates.
Another factor that may have helped home movers is the change to the PRA's macro-prudential policy on loan-to-incomes which allows lenders to more effectively manage the flow of loans at high income multiples. The proportion of home mover loans at or above a 4.5 LTI ratio has now overtaken that of first-time buyers.
On the remortgage side, competition amongst lenders, as well as near record low mortgage rates has meant an increase in remortgagors.
UK Finance also expects to see continued remortgage growth "if talk of the first rate rise in over 10 years continues to gain momentum".
Mohammad Jamei, UK Finance's Senior Economist, had this to say: "As we near the end of 2017, our data is showing that housing market activity has built up modest momentum since the start of the year, helped by an increase in first-time buyer numbers.
Rising inflation continues to put pressure on household budgets which is impacting consumer spending. Consumer credit growth has edged up a little compared to last month, but is in line with annual growth rates over the last year."
Industry reaction
Mark Harris, chief executive of mortgage broker SPF Private Clients, commented: "What felt like a tricky year at times has actually turned out to be a pretty consistent one for the mortgage market. First-time buyer numbers have helped boost lending volumes, as borrowers have been attracted by competitive pricing on high loan-to-value deals, as well as government schemes such as Help to Buy.
Despite the uncertainty created by Brexit and yet another general election, many people have got on with the business of buying and selling homes. Those who need or want to move have quietly got on and done it, taking advantage of some of the cheapest mortgage rates we have ever seen.
While many lenders have repriced some or all of their ranges upwards in the past few weeks, they are still keen to lend and rates remain pretty competitive. Remortgaging is the big story at the moment as the threat of an interest rate rise looms on the horizon, focusing the mind of borrowers."
John Goodall, CEO and co-founder of Landbay, comments: "Mortgage lending activity dipped slightly in September but remains significantly up on last year's levels as borrowers continue to take advantage of record low interest rates and loan-to-value deals. These more accommodating borrowing conditions are however set to change in the coming months as the prospect of the first interest rate rise in almost a decade looms large, putting pressure on borrowers, and potentially putting off first time buyers.
September's figures also offer some insight into the final month of lending before the PRA's portfolio landlord changes came into effect. While these new regulations are a good thing for the sustainability of the buy to let sector, we may see a dip in lending in the coming months as the sector adjusts to both the new regulations and a possible rate change."
Richard Pike, Phoebus Software sales and marketing director, says: "It is hardly surprising, given the amount of news regarding a potential interest rate rise in November, that lending is continuing on its steady path. However, with swap rates already rising, even in anticipation of a hike, the deals that were available only a month or so ago are already disappearing.

With just over a week to go until the Monetary Policy Committee meet to vote the question remains, is this really the time to put interest rates up? There is of course the government target of 2% inflation that the Bank has to consider, but can that be the only driver in the decision. Consumer confidence is already waning, perhaps the MPC will decide to err on the side of caution for another month."
John Eastgate, Sales and Marketing Director of OneSavings Bank, added: "Mortgage lending has grown modestly since the start of the year and is heading towards the levels last seen in 2008. Despite growing concerns around affordability, much of this demand is coming from first time buyers, largely driven by government initiatives such as Help to Buy. With a rate rise in the offing however, borrowers may well have to face up to the reality that they've missed the opportunity to secure the lowest mortgage rates in history."
The mortgage market continues to demonstrate sustainable growth, but not without challenge. Real wage growth is in negative territory, and supply shortages continue to drive up prices, albeit modestly, in most parts of the country. Nevertheless, with property transactions on an even keel, neither seem to be a threat to ongoing growth."