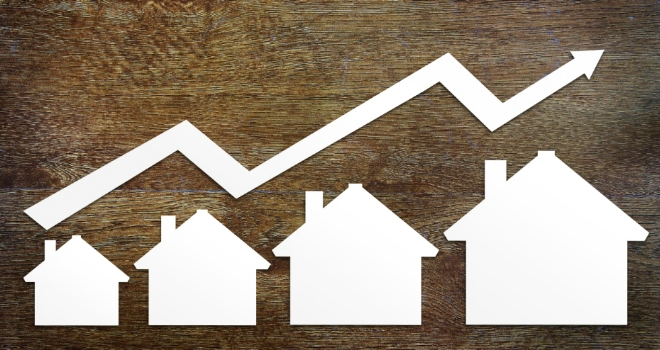 "The prices are more affordable, so those struggling to get on the ladder may jump at the chance to have a leasehold roof over their heads."
Momentum is growing around a series of reports by the Law Commission to shake-up the leasehold system across the property market, although it has been warned that any reform could take years to materialise.
With this in mind, lettings and estate agent, Benham and Reeves, has revealed the current cost of buying a freehold over a leasehold, as well as the spots of the property market that offer the best chance of finding a freehold home to purchase.
Leasehold vs Freehold House Prices
The appeal of freehold over a leasehold is obvious when it comes to price. Currently across England, the average sold price of freehold in the last year is £327,276; 73% more than a leasehold. In Wales, freehold premiums are 46% higher than leasehold house prices.
In London, the average price paid for a freehold in the last year is currently £851,918, a considerable premium of 93% when compared to the average leasehold sold price of £441,992. The South East (79%), East of England (75%), East Midlands (72%) and South West (71%) are also home to some of the highest freehold price premiums.
The most significant freehold premiums in England and Wales are found in Kensington and Chelsea (233%), Camden (165%) Westminster (164%) and Islington (141%). However, these huge freehold price tags aren't refined to the capital with Newcastle-Under-Lyme (140%), Forest of Dean (138%), South Holland (138%), Powys (135%), Selby (133%) and Mid Suffolk (128%) also ranking in the top 10.
There are some pockets of the property market where a freehold will cost you less. North East Derbyshire (-13%), Staffordshire Moorlands (-10%), Copeland (-7%), County Durham (-7%), Salford (-7%), Neath Port Talbot (-4%), Sunderland (-4%), Tameside (-3%), Newham (-2%), the Isle of Anglesey (-1%), Greenwich (-1%) and Manchester (-0.01%) are all home to a lower sold price for freeholds in the last year when compared to leaseholds.
Freehold Property Sale Hotspots
The popularity of freehold homes becomes even more apparent when looking at transactions over the last year. 80% of all sales over the previous 12 months across England were for freehold homes, climbing to 92% in Wales.
The East Midlands is the freehold hotspots regionally, with 93% of all transactions listed as freehold, while London was the lowest at 47%.
Bolsover is the best place in the UK to bag a freehold, accounting for 99% of transactions in the last year. Barrow-in-Furness, North West Leicestershire, Ashfield, Melton, Amber Valley, Fenland, North Lincolnshire, Merthyr Tydfil and South Holland also saw freeholds account for 98% of transactions.
The worst spot is the City of London, where freeholds accounted for just 1% of transactions in the last year, along with Tower Hamlets (7%) and Westminster (12%).a
Director of Benham and Reeves, Marc von Grundherr, commented: "It's clear that homebuyers place a far higher value on freehold homes and this comes to the detriment of leasehold homeowners who, through no fault of their own, will largely see the price of their bricks and mortar slip well below that of their leasehold counterparts.
"Unfortunately, the leasehold system is deeply embedded within the fabrics of the property market, with any changes likely to take years, maybe decades, to implement.
"In the meantime, leaseholds do come with some advantages. As our research shows, the prices are more affordable, so those struggling to get on the ladder may jump at the chance to have a leasehold roof over their heads. They can also carry less responsibility where repairs and any required maintenance are concerned, which can be preferable to some. There's also the chance of buying the property via enfranchisement or a share of the freehold.
"The vital thing when considering a leasehold is the length of term left on the lease. Anything below 100 years should be avoided at all costs as mortgage lenders will often refuse to finance it. Renewing a lease is also one of the most unsavoury tasks one can undertake within the realms of the property market."