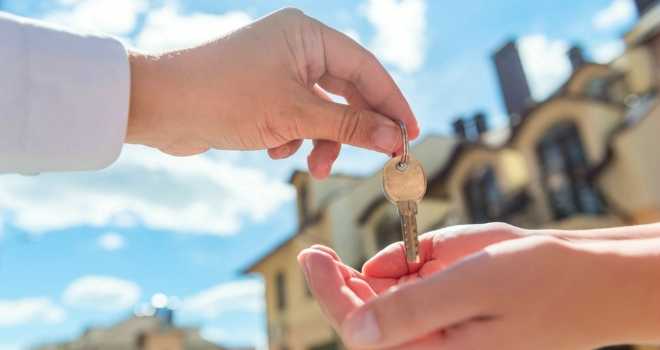 The latest data and analysis from UK Finance has revealed that first-time buyer numbers saw a 2.4% drop during March when compared to the same period last year, prompting some to wonder if overcautiousness in the market is here to stay?
There were 28,800 new first-time buyer mortgages completed in March 2019, 2.4% fewer than in the same month in 2018 - the first year-on-year decrease in first-time buyers since September 2018. There were 25,280 homemover mortgages completed in the month, 6% fewer year-on-year.
Remortgages, however, saw a year-on-year increase, with 16,810 new remortgages in March 2019 - 9.1% more than in the same month in 2018. For these remortgages, the average amount taken out in March was £55,700.
Additionally, 15,030 were simple pound-for-pound remortgages (with no additional borrowing), 1.1% fewer than in March 2018. In total, there were 4.1% more residential remortgages in March 2019 than in the same month a year earlier. This is the twelfth consecutive month of year-on-year growth in remortgaging, as a number of fixed-rate deals come to an end and borrowers continue to lock into attractive rates.
Buy-to-let continues to be affected by tax and regulatory changes, reducing 9.1% year-on-year to 5,000 transactions in March 2019. There were 14,400 remortgages in the buy-to-let sector, 3.9% more than in the same period last year. While buy-to-let house purchase activity continues to contract, buy-to-let remortgaging has increased year-on year for the second month in a row.
As ever, the property industry was quick to react. Here's what they're saying:
Daniel Hegarty, CEO and Founder of online mortgage broker, Habito, comments: "It's clear that Brexit weighed heavily on buyers' confidence in March - with a 6% drop in home-mover mortgages completed and 2.4% drop in first-time buyer mortgages completed year on year. That said, since the Government's Brexit deadline extension to October, we've seen many more would-be homebuyers enquiring about getting a mortgage as they're increasingly fed up of putting their lives on hold.
The rise in the number of homeowners remortgaging also shows just how much people are looking to get control of their home finances while we're in uncertain economic times. With bank competition meaning that rates remain competitive for longer-term fixes, it's no wonder people are looking to switch deals and lock in lower monthly repayments for 5, 7 or even 10 years."
Adrian Moloney, Sales Director at OneSavings Bank says: "Brexit is a drag on housing market activity, and the buy to let market is no exception. Political and economic uncertainty is accentuating the structural changes we have seen in the buy to let space, and many landlords are sitting on their hands ahead of making long-term investment decisions.
Whether more will be tempted into purchase decisions by falling house prices remains to be seen; for committed landlords with capital, falling house prices in London and the South East could provide a buying opportunity, with higher yields, in spite of the uncertain political backdrop. Nonetheless, remortgaging continues to be the key source of activity, as landlords seek to protect their margins in the face of higher taxation and running costs, locking into the financial security of longer-term fixed rates."
Richard Pike, Phoebus Software sales and marketing director, had this to say: "The picture presented by the figures from UK Finance this morning is one of continuing uncertainty. When you consider that even the number of first-time buyers has fallen below the level a year earlier, it is clear that the view, presented in the Bank of England's latest inflation report, that housing has stagnated since the referendum continues to be the case.
Although consumer confidence is on the rise as real wage growth is now keeping pace with inflation, the same cannot be said when it comes to larger purchases and commitments associated with housing. It was interesting to note, again in the inflation report, that house price growth is also predicted to fall over the next year not just because of a lack of demand and but also due to a surfeit of supply in some areas.
In other years we might have expected our continued need for rental accommodation to keep the buy-to-let sector buoyant, but with changes to regulation and a reluctance by some to make any further investment until our future with the EU is more certain, this is definitely not the case. The plain fact of the matter is that our market will continue to suffer until things are sorted with the EU."
John Phillips, national operations director at Just Mortgages and Spicerhaart said: "Today's UK's Finance Mortgage Trends Report reveals that after some of the highest levels in years, first time buyer mortgages actually fell for the first time since September last year, while homemover mortgages were down 6 per cent.
Remortgaging, however, saw another rise, with 9.1 per cent more completed in March 2019 than in same month last year. And when you bear in mind that ay the end of 2018, we hit the highest rate of remortgaging in a decade, we can see that this area of the market really is the driving force at the moment.
I said at the end of 2018 that there would probably be another dip in home mover activity at the start of 2019 and that remortgaging would remain strong, and this is what has happened.
The purchasing market has been tough for some time now, and I don't think it is going to get much better until the wider market forces change, and with no real idea what is going on with Brexit, it is hard to predict when that might happen. But with the ongoing threat of a rate rise on the cards, people will be fixing now to avoid any nasty surprises down the line, so this will account for some of the remortgaging rise.
Also, when purchasing is down, brokers start to focus more on their remortgaging business - which they should be doing anyway – and this will almost certainly have had an impact."
Gareth Lewis, commercial director of property lender MT Finance, says: "Purchases are down, which is no surprise, as many people are still putting decisions on hold. Remortgaging is up as those who bought before stamp duty hikes were introduced in 2016 are now remortgaging their fixed rates onto another competitive deal. Borrowers are taking out longer-term fixes, on residential and buy-to-let deals, as they protect themselves from wider uncertainty.
Encouragingly, there isn't a huge amount of additional debt being borrowed by those remortgaging, suggesting that the situation is not dire with people desperately trying to consolidate debt as they remortgage. The long-term worry is that if interest rates rise, affordability will be an issue, but it doesn't look as if rates are rising anytime soon.
On the buy-to-let side, purchase numbers are down but investors are looking at alternative ways of funding their purchase which aren't reflected in these figures. On the specialist lending side, we are seeing an increase in investors looking at bridging loans in order to refurbish a property and add value before remortgaging onto a standard buy-to-let further down the line."
Jeremy Leaf, north London estate agent and a former RICS residential chairman, comments: "Although at first glance these numbers are a bit disappointing, they put the activity of the past few months into context. They reflect what we are seeing at the coalface - in other words, it is a bit busier one month but down the next and then up again. There are no significant movements one way or the other.
We are continuing to see more buyer interest but properties must show real value and opportunity otherwise they are getting left on the shelf. It is no surprise either that buy-to-let mortgages are continuing their downwards trend as landlords face an onslaught of tax and regulatory changes with more on the way. We are finding buy-to-let remortgaging increasing is down to properties having to work harder in order to maintain profit levels so this is likely to continue."
Mark Harris, chief executive of mortgage broker SPF Private Clients, had this to say: "The decrease in number of first-time buyers after continuous growth over the past six months is a concern, and let's hope it is just a blip in the numbers. First-time buyers are so important for the overall health of the housing market, ensuring transactions further up the chain can happen.
Remortgaging goes from strength to strength as borrowers come to the end of fixed-rate deals and quickly hop over onto another competitive rate. There is so much uncertainty out there, and mortgage rates are so cheap, why wouldn't you? Buy-to-let remortgaging is also strong as landlords make the most of their portfolios and ensure they maximise as much profit as possible. The number of landlords adding to their portfolios, or investing for the first time, has inevitably fallen again due to the tough tax and regulatory changes which have hit the sector."
Conor Murphy, CEO of Smartr365, comments: "Rising year-on-year remortgage activity is encouraging in the context of a struggling housing market, as many homeowners opt to secure a long-term, low-rate deal rather than moving home.
Whether a first-time buyer or a mortgage-holder for several years, it's important that borrowers seek expert advice from advisers who can ensure they access the best deal for their situation. It's also essential that advisers operate as efficiently as possible to provide a high quality service to these borrowers. By using technological solutions to reduce time spent on admin processes, re-keying and verifying information, this will let them focus on the most essential aspect of the mortgage process – advice."
Kevin Roberts, Director, Legal & General Mortgage Club, added: "Interest rates on mortgages remain near their record lows and with increased innovation from the mortgage market and ongoing support from schemes like Shared Ownership, thousands of first-time buyers are stepping onto the housing ladder.
This is welcome news, but for would-be buyers who might not be sure of where to start in the mortgage market or even those looking to remortgage to a better deal, it's important to consider speaking with an independent mortgage adviser. Through their extensive knowledge of the market and with access to an extensive range of products, these professionals can advise borrowers on the different options available and which lenders are most likely to cater to their unique needs. Borrowers might be surprised by just how many options there are!"