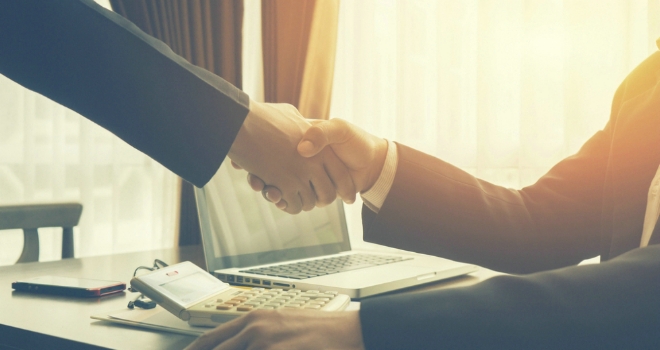 The latest report from Link Asset Services has shown that despite the current political uncertainty in the UK and also the threat of further interest rate hikes, confidence remains high among the UK's commercial real estate lenders.
According to the findings, 72% of lenders expect to increase the number of new loans they originate in the next 12 months, compared to just 2% who expect volumes to fall. This confidence is being mirrored by recruitment plans, with more than half (53%) of lenders planing to expand their team size.
Lenders see political risk as the greatest threat to the UK commercial property market in 2018. It was viewed by 70% of lenders as their biggest concern. Of these, Brexit was most frequently mentioned (40%), along with concerns over a potential change in government, and general political uncertainty.
Lenders also widely anticipate that interest rates will rise this year (71%), along with UK treasury gilts (65%), which will impact the cost of finance. Loan margins are expected to remain broadly stable, as they have done in the last year. Where margins have risen, and significantly so, it is in the higher risk lending categories, such as mezzanine, bridging and preferred equity finance.
Income covenant requirements (ICRs) on investment loans have eased in the last year, making it possible for borrowers to access more capital. Insurers, for instance, have seen drastic change in their underwriting criteria, lowering their ICR from an average of 200% in 2017 to 185% in 2018. European banks buck the trend, with their ICRs tightening significantly, following the impact of implementing Basel IV.
The findings also revealed that the time taken to access finance has increased as some of the UK's largest lenders continue to adapt to a raft of regulatory changes and internal restructuring. On average it now takes 53 days to get a commercial real estate loan in the UK, from agreeing terms to drawdown of funds, this is a 7 day increase on last year.
James Wright, Head of Real Estate Finance at Link Asset Services said: "The story is one of lenders learning to live with political uncertainty and adapting lending practices accordingly. We look set for an increase in lending activity in 2018, with current political risk not enough to undermine confidence.
One way in which lenders have adapted is by doubling down on low risk senior finance. We have seen margins lower on senior debt but rising on risker lending products. In addition, this year lenders want to do relatively more lending in commercial sectors in comparison to residential, where they see greater risk to values in the year ahead."