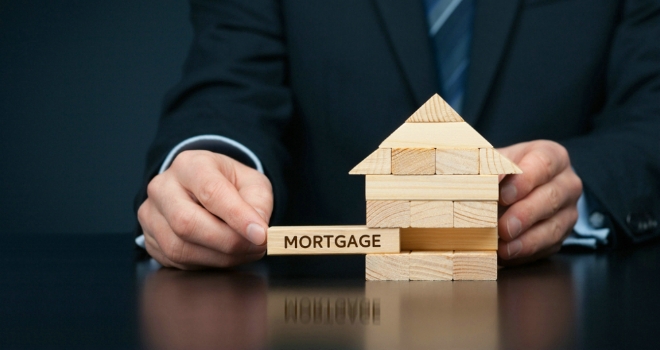 New data from the BSA has revealed that building societies approved 114,793 or 29% of all new mortgages in Q3 2017 - a rise of 4% against the same peroid a year earlier.
According to the figures, there were 397,532 new mortgage approvals across the market, giving building societies a market share of 29%.
Gross lending by building societies was £17.3bn, up 6% on the £16.4bn lent in the same period in 2016. Total market gross lending was £68.1bn, giving building societies a market-share of 25%.
Building societies hold outstanding mortgage balances of £297.3bn, a 22% market-share.
Savings balances held with building societies increased by £1.3bn, down 71% on the £4.5bn in the same period in 2016, which the BSA says mirrors a trend of weak growth across the savings market as a whole.
Andrew Gall, Chief Economist at the BSA said: "Building societies took a sizeable market share of mortgage lending in the third quarter of 2017. Activity in the market has been subdued but there was a pick-up in remortgaging activity prior to the widely anticipated rise in the Bank Rate from 0.25% to 0.50% as borrowers fixed their mortgage before rates increased. Almost 90% of new mortgages in Q3 were on fixed rates, so many homeowners will be protected from interest rate rises for a number of years.
Savings balances at building societies increased by over a billion pounds in Q3 of this year, but this is significantly lower than in the same period last year. This mirrors a trend of weak growth across the savings market as a whole. Households have been dealing with prices rising faster than wages for some time, and may now be using savings to supplement their income. The rise in Bank Rate should give savers a small boost, but households may struggle to save more until wages grow faster than inflation."
Brian Murphy, Head of Lending at Mortgage Advice Bureau, commented: "The report suggests that building societies accounted for nearly 30% of gross lending in the last quarter, which is the same as was reported in Q2. This would perhaps suggest that building societies have maintained the competitive advantage that they have over their banking counterparts, both in terms of the ability to offer market leading rates, but also perhaps a more flexible and pragmatic underwriting approach.
Of course, the upswing in remortgages over the last quarter has no doubt provided building societies with a window of opportunity to grow their client base to balance the fact that the purchase side of the market was perhaps a little flatter in some areas than normal. Given that the market is now aware that rates will rise again between now and 2020, albeit at an incremental pace, and also that fixed rates are proving so popular with consumers who are seeking to lock into the best rates whilst they are still available, it will be interesting to see how building societies respond to borrower demand, particularly in the currently more underserved areas of the market, in the coming months."