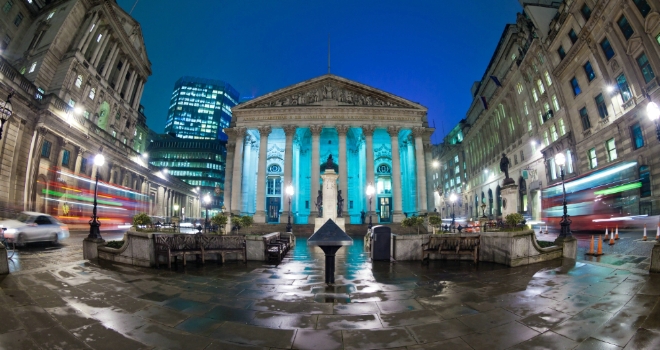 The governor of the Bank of England, Mark Carney, has announced the first reduction in the bank's base rate since March 2009 - taking it to a new historical low of 0.25%.
Although a 0.25% cut is good news for borrowers, it could spell further misery for long-suffering savers.
According to data from the Office for National Statistics, the cut could save around £22 per month for those who have a variable 25-year repayment mortgage. Borrowers with fixed rate mortgages and people hoping to cash in on savings, will be less impressed.
As ever, the property industry was among the first to react:
Andrew Montlake, Director at Coreco Mortgage Brokers, had this to say: "In cutting the Bank Base rate to a new historical low, the Governor has at least delivered on his pledge to help try to boost an ailing, post-Brexit economy. However, there is a risk that he has acted too early, potentially diluting a more powerful weapon to use in the future should the need arise.

The immediate benefit of a cut will be felt by those mortgage borrowers with a tracker product who, for a 0.25% cut, should see their monthly payments reduce by approximately £24.16 on a mortgage of £200,000 over an average 25-year repayment mortgage or £41.66 if interest only.

However, it is not a foregone conclusion that your mortgage will fall all the way down as some lenders have a "collar" or floor below which they will not reduce rates further. Some other lenders use their own version of Bank Base Rate which, although it always has historically, does not have to mirror the Bank of England. Borrowers should therefore check the small print of their mortgage product carefully.

Similarly lenders may not rush to reduce their Standard Variable Rates as many will be keen to protect their margins and ensure they remain profitable.

As far as fixed rates are concerned, Swap Rates have fallen dramatically since the Brexit vote so have to some extent already priced in a cut such as this.

Although we do seem to be getting towards a point where lenders will be loath to cut any further, competitive pressure remains strong and should ensure the current crop of low rates continue for the foreseeable future, with the potential of even lower offerings over the coming weeks.

It would therefore make sense for borrowers to take professional advice as reviewing their options now could amount to a significant saving in their monthly mortgage payments and there has scarcely been a better time to lock in to the relative safety of a longer term fix for those that need additional security."
Ian Thomas, Co-Founder and Director LendInvest, said: "The fallout from Brexit could spell good news for professional and experienced property investors. If houses prices do cool as predicted, investing in property will become even more enticing, particularly if today's rate cut translates into cheaper financing. Added to this, a protracted house price drop will likely deter some people from buying homes. But they will still need somewhere to live, providing a further boost to the landlord market."
Stuart Law, CEO at Assetz Property, comments: "Although today's decision to slash interest rates to 0.25% will make mortgages even cheaper, it is a major blow to savers who are already getting poor returns. This will accelerate the slide in savings account interest rates to near zero, whilst at the same time the small dividends from the stock market don't really compensate for fluctuating share price risks. As a result we expect to see continued growth in people looking to income from other asset classes, such as buy-to-let, where they can get typically three to five times the income that they could now get from a bank account and still have good long term security of capital.
Ray Withers, CEO of investment agency, Property Frontiers, had this to say: "The news that interest rate cuts have been introduced by the Bank of England today is good news for the property sector. The already record low rate of 0.5% has been halved to 0.25%, which is good news for anyone funding their property ownership through a variable rate mortgage.
Lower interest rates are also good news for the UK's construction industry, as lower borrowing costs can spur developers on to build more. This in turn creates more opportunities for off plan property investment, so lower interest rates benefit investors too.
The UK continues to have a severe housing shortfall, meaning demand for new homes is set to remain strong for years. Strong demand and an interest rate cut are a great combination for buy-to-let property investors. While interest rates have gone down, yields have remained the same, meaning that the buy-to-let profit margin has effectively gone up overnight. Even overseas investors can benefit if they borrow in sterling to fund their UK property purchase.
Those looking to take out fixed rate mortgages could also benefit from the interest rate cut, as new fixed rate borrowing is likely to be at more competitive rates as a result of the interest rate cut.
The other aspect of the rate cut to consider is that investing in UK property is now more attractive when compared with other asset classes. Bonds and savings, for example, could both become less appealing as a result of lower interest rates, so it wouldn't be surprising to see investors looking to release cash from those asset classes in order to use it for more profitable ventures, like buy-to-let property."
Buy-to-let landlords investing in Northern property in particular will thrive as the market appears to be remaining stable post-Brexit. Prices continue to be modest versus the South, while gross yields are reaching up to 8.5% on average, compared to just 3.5% in the Capital. We expect investors to concentrate on investing for yields in order to avoid having to eat into their capital for day to day living costs, as would happen if they left their cash in a near zero return bank account."
Russell Quirk, founder and CEO of eMoov.co.uk, commented: "Today's cut in interest rates will come as welcome news to UK homebuyers who will continue to enjoy rock-bottom mortgage rates as a result of this latest cut.
The Brexit result brought about sensationalist prophecies of a less stable housing market and, as a result, many would have been deterred from buying. However, today's news should come as a reassurance that the UK property market is in a more than stable condition.
A cut in interest rates is the antidote for the post-Brexit worry and will, as a consequence, ensure that the UK economy continues to be underpinned by buoyant property prices."
Charlotte Nelson, Finance Expert at Moneyfacts.co.uk, said: "Today is a bad day to be a saver; savings rates have already plummeted to record lows, so a cut to interest rates is only going to increase savers' pain. Rates have tumbled since the last base rate change; for example, the average easy access account has fallen from 0.94% in March 2009 to 0.55% today, while the average two-year fixed rate bond fell from 2.83% to 1.31% over the same period.
The base rate cut does not necessarily mean that providers will pass on the reduction to savers, but seeing as rates are already dropping, this latest change will give them yet another opportunity to cut their rates. Anyone considering switching deals will therefore need to do so sooner rather than later."
Graham Davidson, Managing Director of Sequre Property Investment, had this to say: "This is good news for those on a tracker rate mortgage, including buy-to-let investors who could see an increased return on cash invested due to lower outgoings, as well as those looking for a new mortgage deal.
Those relying on traditional forms of savings such as ISAs and high interest savings accounts could see their gains wiped out, with some ISAs already returning less than 1%. We may see a new wave of investors favouring buy-to-let property thanks to its potential for stable higher returns and capital growth, particularly in undervalued areas."