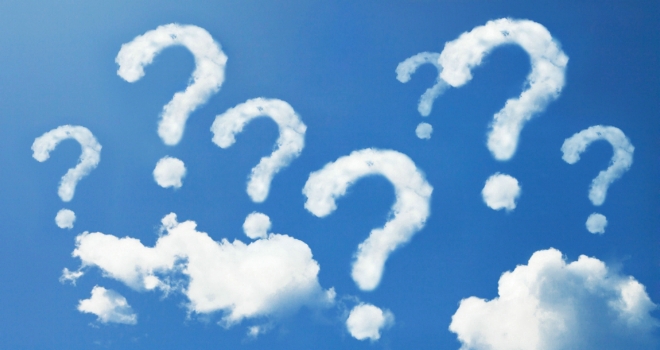 Many attractive low-rate mortgage deals are costing borrowers thousands of pounds more than deals with higher headline rates, according to the latest Mortgage Saver Review, from online mortgage broker Trussle.
The new report calls for the industry-wide adoption of true cost, after revealing that many of the lowest-rate deals on the market come with high upfront fees buried in small print, misleading customers.
The second edition of the Trussle Mortgage Saver Review analysed leading deals from more than 70 lenders to calculate their true cost over their initial term, accounting for all extra fees and incentives.
Headline rates are misleading
The study found that if the average borrower opted for the lowest two-year fixed rate deal on the market (Santander's 1.09%), the mortgage repayments plus the total £1,534 upfront cost would cost them £13,759 over the two-year initial period. In contrast, Danske Bank's 1.36% deal, with no additional upfront cost, would cost a borrower £12,800 over two years – almost £1,000 less.
The pattern is the same in the five-year fixed market. While Yorkshire Building Society's 1.89% rate appears one of the best value deals on the market, the true cost to the average borrower would be £35,254 over five years. This is almost £1,300 more than the true cost of Nationwide's five-year fixed rate of 1.99% (£33,958), despite the latter having a less attractive headline interest rate. The Nationwide deal has a £500 incentive, while upfront costs for Yorkshire Building Society's deal amount to £1,230.
Two deals with the same headline rate – but one will cost you £1,400 more
In one of the more extreme examples, a leading two-year rate from Progressive Building Society and Hinkley and Rugby are both 1.89%, yet the latter would cost the average borrower £1,411 more over the two-year initial period.
Some of the lowest rate deals become less attractive when ranked by true cost. The first table below shows the ten lowest two-year fixed rate deals on the market from 75 lenders. The second table below shows the top ten, after we re-rank the same 75 deals by true cost, accounting for fees and incentives.
Borrowers are hungry for change
Within the Mortgage Saver Review, Trussle surveyed 2,000 UK mortgage borrowers to find out what they thought of the information and support available when searching and applying for a mortgage. Less than a third of respondents (30%) said they understood all of the information presented by lenders while they were considering their current mortgage deal. One in ten (9%) even felt that advertised deals were hiding important information.
Three out of four (75%) borrowers came out in favour of lenders rolling all charges and incentives into one true cost figure when they advertise deals.
The research found that too many borrowers do not consider the true cost of their mortgage deal. Less than half (44%) of those surveyed took account of upfront fees when they chose a deal, while just a third (33%) considered what the Standard Variable Rate[2] would be once their initial term ended.
Ishaan Malhi, CEO and founder of online mortgage broker Trussle, said: "We aim to enhance the home ownership experience in every way possible. One of the first steps in this mission is to tackle the lack of transparency which is currently hindering the very beginning of the mortgage process and causing undue stress for borrowers.
The way that mortgages are being displayed is at best inconsistent and at worst misleading. Borrowers are enticed into making decisions based on low headline rates rather than true cost, and can end up paying out more than they would on other available deals. Simply put, mortgage rates are overrated.
From our research, we know that the vast majority of borrowers want lenders to roll all charges and incentives into a true cost figure, and we've seen just how useful it would be for people to have this figure to hand when they're choosing a mortgage.
Displaying the true cost figure is one of the four recommendations we've made within our 'Mortgage Switch Guarantee' proposal, put forward to improve the switching process for borrowers. If lenders can agree on a method for calculating the true cost of deals and make this information clearly available to borrowers, the market would become far more transparent and would function better for everyone as a result."