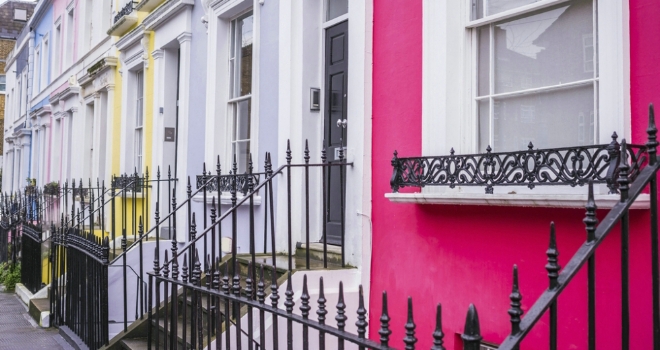 A new YouGov poll conducted for business campaigning group London First and Grosvenor Britain & Ireland has found that approximately 2.4m Londoners - or 38%, have thought about leaving the capital due to rising cost of housing.
The survey of more than a thousand Londoners was unveiled at London First's Building London summit, where CEO Jasmine Whitbread told the Secretary of State for Housing, James Brokenshire and over 150 business leaders from the property industry, that, although the housing crisis is complex, it is critical for everyone to take their slice of responsibility if there is to be a solution.
She highlighted the £20bn funding gap that stands in the way of Government's pledge to build 300,000 homes a year.
She said: "Young people – and increasingly middle-aged and older people too – are tearing their hair out over the cost of housing in the capital and, as a result, too many are seriously considering a future away from the city. We need more money from the Government; the Mayor to bring forward more land for development; and for the industry to find smarter ways of building to speed up housing delivery.
If this 'London flight' continues it will endanger the one thing that above all else makes the city the world's capital – its mix of people. The more housing becomes out of reach for certain parts of society the less vital London becomes and the less successful we'll be."
London First called for a three-pronged approach to solving the housing crisis: more money, more land, and better ways of building.
On more money, Ms Whitbread highlighted the difficult choices the Government must now make if it's housing targets are to be delivered: "Capital expenditure on housing has gone up 20% in the last year, but the Government needs to face up to some hard choices about how to unlock a further £20bn worth of investment if it's ever going to turn its rhetoric of building 300,000 homes year into reality.
We still need more direct capital investment, greater investment in infrastructure to unlock development, and fewer borrowing restrictions."
On the need for more land, she called for London's Mayor to use the full weight of his powers to bring more land forward for development: "The Mayor's New London Plan states that a fundamental transformation in how new homes are delivered in the capital is required if we're to meet the Plan's target of 65,000 new houses a year.
Mr Khan has done a good job in securing a record amount of affordable housing grant for London, but the scale of the challenge we face is so great that he must use the full weight of his powers and influence to bring forward more land for development."
On better ways of building, she appealed to the industry to up their game by championing more modern methods of construction: "Developers and builders must work with each other and across the supply chain to improve skills provision – which is vital to the future of all types of construction – and push more modern practises, like off-site construction."
And in London, she called on the boroughs to embrace high-density housing: "To deliver the scale of housing we need, we must use the land we have much more intensively, by replacing disused garages with homes, delivering more housing across our existing rooftops, and being adventurous in the suburbs.
High density needn't equal skyscrapers. Think of Edwardian mansion blocks, Victorian terraces, Parisian apartment blocks or Madrid's storeys of wrought-iron balconies. That is good, high density housing and there's no reason why boroughs can't facilitate more of it."