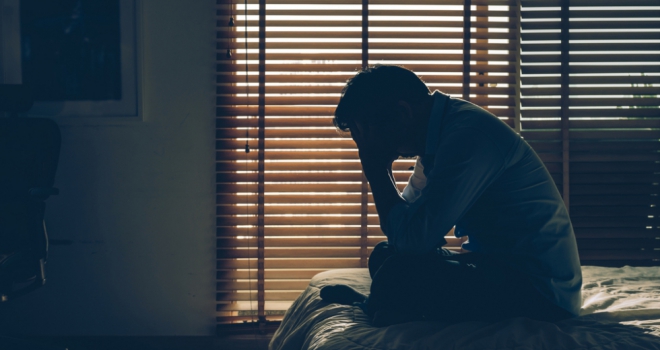 The latest data and analysis from mortgage broker, Trussle, has found that a worryingly high 23% of us – the equivalent of 2.5 million people – experienced stress during their most recent mortgage application, adding fuel to the argument that the process needs to be radically improved for the wellbeing of home owners.
The research found that a lack of communication and transparency from brokers and lenders are the biggest causes of mortgage meltdowns.
Recalling their most recent mortgage application, one in seven (14%) home owners said they rarely understood where they were in the process, while a similar proportion (13%) found the way that deals were advertised was confusing. Another stress trigger is the amount of time required to make phone calls during the application process - a quarter (27%) of borrowers would have preferred to complete the whole process online.
A dangerous consequence of mortgage stress is that existing homeowners shy away from the process later down the line. A recent industry report found that over two million people had been sitting on a high-interest Standard Variable Rate deal for more than six months, which according to Trussle research, costs borrowers up to £1,621 over that period . Trussle's research also shows that borrowers go for the easy option - one in five (20%) go straight to their current provider to remortgage rather than shop around for a better deal.
Ishaan Malhi, CEO and founder of Trussle, said: "Buying and owning a home is a huge milestone, yet for so many becomes stressful, simply because our complex and disconnected mortgage system hasn't adapted to today's lifestyles. Everyone knows somebody who's had a nightmare mortgage experience and it's therefore unsurprising that so many people shy away from the process when it comes to switching.
The good news is that things are improving, with technology playing a key role in this progress. People can now apply for mortgages digitally in the comfort of their own home and out of office hours. They can also have their mortgage constantly monitored by algorithms which tell them when to switch to a new deal and what the best available ones are. Hopefully this trend will help us continue to reduce the number of people suffering mortgage stress."
The study also showed that those of first-time buyer age (30) are worst affected by the mortgage process, with one in three (33%) 25-34-year-olds suffering stress. A quarter (25%) of borrowers in this age group find deals confusing, while almost one in three (29%) rarely understood where they were in the application process. Unsurprisingly, given their heightened stress levels, this group is more likely (44%) to remortgage with their current lender rather than take the time to shop around and switch.
To mark Stress Awareness Week, Trussle is running a Q&A session on Twitter to help people deal with mortgage stress and address some of the problems causing it. Questions can be tweeted to them until 1pm on Thursday 8th November using the hashtag #AskTrussle. Trussle's advisers will then respond with guidance at 1-3pm that day.