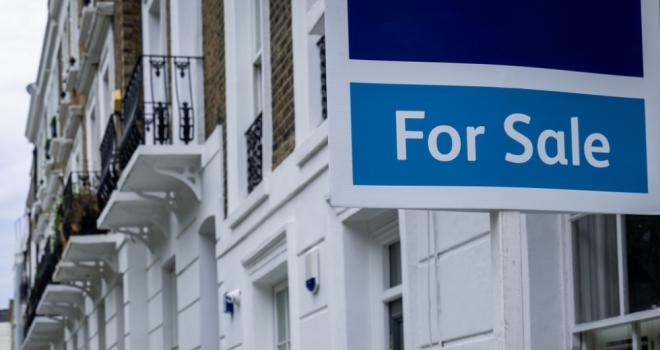 "Even though the market is a little quieter now than it was during the pandemic days, there are some benefits to selling when things aren't so rushed"
- Kevin Shaw - LRG
If you're currently thinking of selling, one of your biggest questions is likely to be: is it a good time to put my home on the market? It's something we're asked almost every day, and the answer is that a property will always sell, regardless of whether it's a busy, booming market or a little quieter.
The property market moves in cycles, so there will always be periods of price rises when there's high demand from buyers and then slight falls when fewer people are looking. But the reality for most home movers is nowhere near as extreme as reported in the media.
What's currently happening in the UK property market?
Due to the continuing cost-of-living pressures and higher mortgage rates than we've been used to in recent years, there is currently fairly weak demand from buyers, resulting in fewer sales and average annual house price growth slowing to a virtual standstill.
However, as always, behind this average is a difference between the regions, with London showing prices down by 1% in the year to July, while Scotland has seen a 1.7% increase, and the North and Midlands of England are still showing positive growth, albeit slight (Zoopla).
It's important to remember that each region has its own micro-markets, so even in areas where average prices might be falling slightly, there are likely to be individual properties that are still increasing in value. But whether the market is booming or not, properties will still sell, typically if priced fairly from the time it's marketed.
Even though the market is a little quieter now than it was during the pandemic days, there are some benefits to selling when things aren't so rushed.
If you are thinking or need to sell now, here are five benefits of selling in today's market:-
You should have more time to find a new home. Selling in a quieter market can be easier because you're less likely to be inundated with offers as soon as you decide to sell, which can mean you're rushed into finding something yourself before prices increase. A quieter market with less activity can make the whole process less frantic.
The buyers that are out there tend to be more serious. While you may not have as many people through the door, those who are viewing at the moment are likely to be more serious about making an offer.
If you're moving up the ladder, you may be able to get a better deal. One of the common concerns about selling in a quieter market is having to accept an offer that's below what you want. But if you're trading up to a more expensive property, remember that if you have to drop 5% on your sale, as long as you can negotiate that same 5% reduction on the property you're buying, you're gaining in money terms.
Your conveyancer, mortgage broker and lender will be less busy. That means they will have more time to attend to your case, and so your sale and purchase should proceed more quickly than if you were moving in a more buoyant market.
You might be able to get a good deal on removals. Removal companies won't be busy, so it should be easier to find a company that can move you on your preferred date, and you might even be able to secure the best ones and even negotiate a discount.