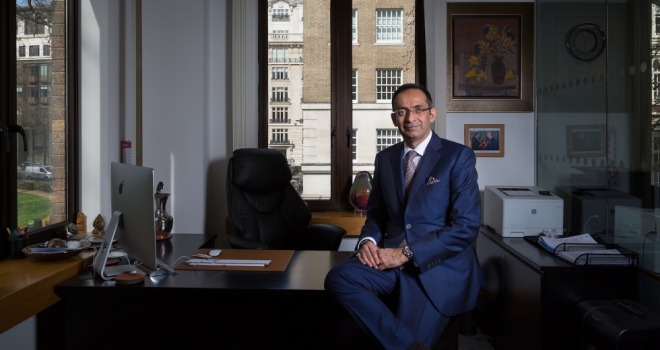 With the Autumn budget just around the corner, there is much speculation regarding the reforms that could be announced in preparation for the UK's departure from in European Union in March 2019.
In fact, this budget marks the last major fiscal statement before the Brexit deadline, and serves as an opportune moment for the Government to address some of the pressing issues that currently face the real estate sector.
While the Government has endeavoured to make housing a priority, it has neglected to bring about substantial changes to address the current imbalance between housing demand and supply. Indeed, the Government's approach to the property market in 2018 has been overshadowed by Brexit negotiations and the political fallout that has followed as a result. High profile resignations have been met with cabinet reshuffles, including the appointment of a new housing minister in July.
Unfortunately, this has meant that problems like the housing shortage and affordability for those seeking to jump on, or move-up, the property ladder continue to persist. More clearly needs to be done to address these issues, and the Autumn Budget is an opportune moment to support the needs of prospective homebuyers.
What we know so far…
The so-called party-conference season offered some insight into how the Government is planning to address the housing crisis to ensure that more people access the real estate market. At the Conservative Party Conference, Theresa May touted plans to increase Stamp Duty for overseas buyers and companies that are not tax residents in the UK. This means that foreign nationals purchasing bricks and mortar in the UK will face higher Stamp Duty charges. The money raised from this tax will be used to tackle rough sleeping and homelessness.
Elsewhere, there is also some speculation that landlords will be given a tax break when selling properties to their long-term tenants, with reports suggesting that the Autumn Budget could reduce capital gains tax (CGT) in such circumstances. Landlords currently face CGT of up to 28% on profits when they sell their property, and this measure is intended to reduce these penalties. This would enable people to buy the houses or flats that they already live in, while also incentivising landlords to sell properties within their portfolio to new owners.
Necessary policy reforms
While these measures reflect steps towards addressing the housing crisis, more needs to be done to improve housing supply and ensure first-time buyers are able to get on the property ladder. The country boasts some of the world's leading real estate opportunities which is why we should be encouraging both domestic and foreign investment into the property market. Rather than restricting investment, we should be creating more opportunities that appeal to all types of homebuyers, ranging from those purchasing their first home to seasoned investors expanding their real estate portfolio. What's more, the Government must make sure properties markets across the UK are developed – not just the major cities.
Building more homes is essential. The Government regular sets and misses targets around new homes and clearly this must be addressed. Planning laws, finance for developers and investment into infrastructure are all necessary if the UK is to build enough homes; hopefully the Chancellor focuses on this within his speech.
Incentives should also be introduced to improve the market's knowledge of alternative finance options, so people are aware of all financial instruments available to them. According to recent research by Market Financial Solutions, nearly one in five (19%) UK property buyers have used a form of alternative finance to fund their property investment. Almost half (46%), however, stated they did not have enough knowledge or confidence in finance options other than mortgages to consider using them.
It will be interesting to see whether the Government will take the opportunity on 29 October to properly address the challenges preventing people from buying a home. Rather than penalising investors, I'd like to see measured reforms so that both foreign and domestic investment into the real estate market is encouraged.