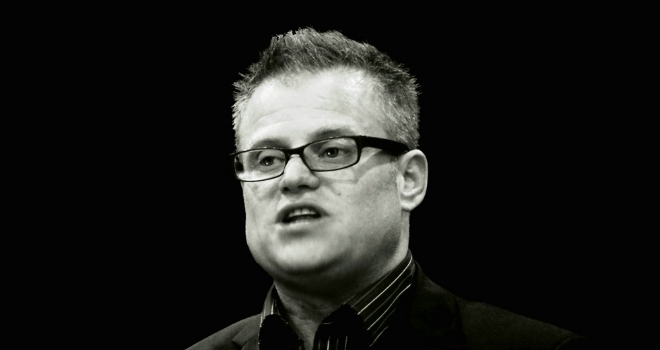 ""
[SPECIAL FEATURE: Paul Shamplina, Landlord Action]
When letting a property, a landlord has a care of duty to provide that tenant with a comfortable and safe environment in which to live. During a tenancy, it is the landlord's responsibility to carry out any necessary maintenance and repair work that may be required in order to uphold the condition of the property.
The majority of landlords behave dutifully and respond promptly to complaints about repairs, with a recent government report even stating that 83% of tenants said they were happy with the service they received from their landlords. However, there are a very small number of landlords who would rather evict a tenant than go to the trouble of carrying out such repairs, this action has been dubbed 'retaliation eviction'.
A proposed Private Members Bill has been put forward by Sarah Teather MP, to stop rogue landlords serving Section 21 notices and evicting tenants who complain about disrepair issues, instead of carrying out these repairs. Two weeks ago, Paul Shamplina, founder of tenant eviction company Landlord Action, attended the Houses of Parliament to give evidence on this Bill to a cross-party Committee of MPs. The bill is due to be heard in Parliament on the 28th November .
Having worked with landlords for over 25 years, Paul says each eviction has to be considered on an individual basis in order to determine the correct procedure. He has concerns about how this issue, which he says only accounts for a small number of cases, will be tackled without negatively impacting those landlords who have a genuine reason to exercise the use of a Section 21.
Paul says "I believe in applying pressure to rid the market of rogue landlords who exploit tenants is imperative. I am, however, also aware that these landlords are in the minority, leading me to have two main concerns:
"Firstly, the complexities with determining what is deemed 'reasonable repair' with regards to works to be carried out on a property,and how quickly it should be carried out, require consideration on a case by case basis to avoid landlords' possession claims being unnecessarily thrown out. Good landlords should be dealing with complaints from tenants as soon as possible before they are referred to environmental health officers at the council. If the proposed Bill comes in, these officers will serve improvement notices on landlords preventing them from serving a Section 21 for 6 months from that point."
"Secondly, I am worried that the Government hasn't set aside enough resource for more man power from Environmental Health Officers around the country as there has been a lot of cuts recently. Only on Tuesday last week I questioned the Housing Minister, Mr Brandon Lewis, on the subject of rogue landlords. My proposal to him, was not about retaliation eviction, but that rogue landlords need to be named and shamed. Landlords should be prosecuted by the Councils for non- compliance and a "three strikes and you're out" rule should also be implemented, meaning that the landlord would have a banning order preventing them from renting out properties in the future."
Unfortunately, there will always be rogue landlords who will not comply with housing standards, although more and more is now being done to empower tenants to make the right choice of property and landlord, in order to force these people out of the market.
However, dealing with an enormous amount of possession cases every year, Paul says "the causes are rarely black and white." Considering just a few scenarios he encounters, Paul acknowledges "There are amateur landlords, who may not have made financial allowances for future maintenance and can't afford to carry out repairs if the tenant has stopped paying rent. It can be a chicken and egg scenario."
"We also see problems with tenants that do not pay the rent for months on end, and then just before a court case, compile a list of repairs that have never previously been reported to try and string out a court case. We have also had scenarios where tenants have deliberately damaged a property to show a defence at court. Obviously, if there has been a list of correspondence and communication whereby the tenant has asked of repairs and the landlord has failed to carry these out, then quite rightly they should be able to defend the case at court."
Another big problem that Landlord Action comes across is landlords being granted rights of access to carry out repairs. "Landlords cannot just let themselves into the property, and sometimes tenants will make it difficult for them to do so." Other scenarios might include when a reasonable landlord has not had his rent from a tenant for months, and has in his eyes carried out repairs, or if the tenant is on LHA and can't afford the rent or has debt, the landlord will revert to Section 21 proceedings just to get his/her property back. "They are often prepared to write off the arrears just to avoid a messy, and often long-winded, court case which can last months and months and cost thousands" says Paul.
Three weeks ago, Landlord Action conducted a telephone survey with 100 landlords that had instructed them to serve Section 21 notices. The results found that only 2% of landlords had served a Section 21 because the tenant had asked for repairs to be carried out. 28% served notice because there were rent arrears and 15% needed the property back so they could sell, 13% needed to move back into the property, 11% wanted to re-let to another tenant to obtain more rent and 8% said the tenant wanted to be evicted so they could be re-housed by the Council.
Paul continues: "You have to realise that Section 21 is non-fault and landlords do not have to give a reason why they want their property back, so actually, most of the time tenants may not know the reason. With property prices in London rising by as much as 10% this year, many Landlords simply want to sell and take advantage of the market, especially when a lot have been stuck in negative equity for so long. Others have more personal reasons as to why they want possession, as highlighted in our survey.
Landlord Action is calling for there to be very clear guidance on how tackling 'retaliatory eviction' will be put into practice, so that neither landlord nor tenant can abuse the system, with Paul concluding: "Yes, we want standards to be raised and tenants to live in acceptable properties, but we don't want reputable landlords, the majority of whom do carry out repairs, to be impacted by a process which is not designed to prevent the use of Section 21, but prevent its misuse."