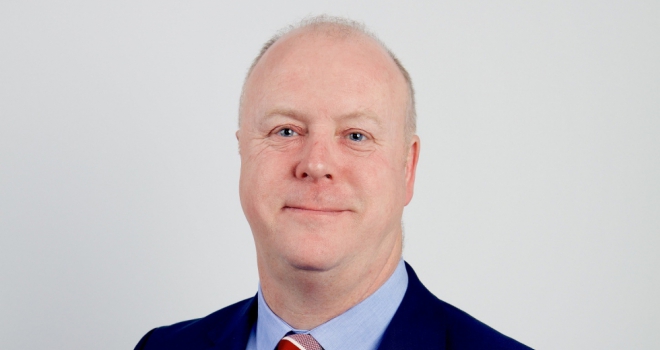 "People are clearly so comfortable using digital technology that they are even prepared to use it when making life-changing decisions, and they expect a flexible, '24/7' service "
In a world where people buy groceries, clothes and holidays online, it's little wonder that proptech is also booming. Customers are able to access almost any property service at the click of a button, but with relatively few tech-savvy millennials owning their own home, some of the most successful innovations have been geared towards the rental market.
Search platforms like Move Bubble in London, and apps for sharing bills, contacting a landlord or rating a property, have transformed the tenant experience and using them is second nature to most young people.
In comparison, the industry's house builders have been relatively slow to offer customers the same kind of tools. This may be due to the significance of the purchase or because traditional sales methods have always worked well. However, as more of us live our lives online, it is now time to consider new tactics just as we did when we became the first housebuilder to offer an online reservation system.
According to our research, 84 per cent of homeowners surveyed would now reserve, or consider reserving, a property online, and convenience is a big factor. Indeed, two-thirds of those who used our online reservations system in the first six months of its launch, did so when the marketing suite was closed. Although customers only pay the reservation fee online and are still required to confirm their purchase at the sales centre, they have peace-of-mind that they are not going to miss out on the property they want.
People are clearly so comfortable using digital technology that they are even prepared to use it when making life-changing decisions, and they expect a flexible, '24/7' service that extends beyond office hours. House builders must be able to accommodate buyers' busy lifestyles, long working hours and the fact that some do not live locally, providing as many tools as possible to support this process without compromising on high levels of customer care.
Reserving a new home online is the final stage in a journey that puts customers firmly in the driving seat. Estate agents now use VR for remote viewings, while our own virtual tours and CGI fly-throughs have proved popular among house hunters in the early stages of their journey. Something as straightforward as a Mortgage Calculator is another way for people to hone their search by finding out exactly what they can afford, and is particularly handy for first-time buyers.
Of course, home buying has plenty of practical considerations, but we shouldn't lose sight of the excitement it brings. Most of us can't wait to put our own stamp on a new property and although show homes, magazines and brochures continue to be a rich source of interior design inspiration, so too are apps like Houzz. Tapping into this trend, we developed a Kitchen Visualiser tool, enabling people to choose a finish that suits their taste and lifestyle. Along with consumer-facing tools, we've also designed a site managers' app for our teams to access and update information while on-site, using their smart phone or tablet. By making the build process as efficient as possible, we're able to spend even more time ensuring we create high quality homes and that everything is ready for when the customer moves in.
When we launched the Miller Homes website 20 years ago, few of us could have imagined what an important role it would play in home buying today. It's impossible to predict what the coming years hold for proptech, but we can certainly expect a host of new applications – many of which I hope will come from house building companies.