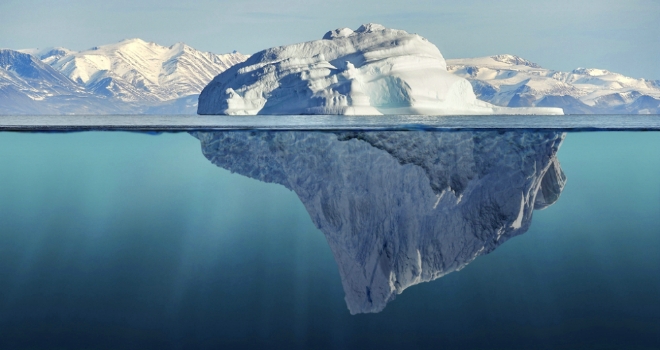 "There's a buzz around Proptech right now that suggests 2017 could be the year it comes into its own"
Patrick McCreesh, Managing Director of The Blackmore Group talks about the evolution of Proptech and why it might to come into its own in 2017.
The property industry may have been slower than others to welcome technologically innovative solutions aimed at streamlining processes and cutting costs, but there's no doubt that the popularity of Proptech is causing disruption in this most traditional of sectors.
But will the industry move fast enough to capitalise on the shift towards consumer accessibility? And does the sector even need it?
Breaking down Proptech
Put simply, Proptech is a portmanteau of Property and Technology. Today it refers to any kind of start-up, new technology or digital innovation that's working to provide technologically based products that streamline the buying and selling processes.
Over the last decade, we've seen technology change the way we do practically everything, from shopping to banking. And like with many other industries, the first stage of Proptech started in the early 2000s with websites like Rightmove and Zoopla.
By solving a problem that people didn't even know they had (that of easy access to searching and listing property) these websites flipped the industry on its head. prompting a massive sea change regarding the way property is bought, sold and rented.
Today, most people will naturally gravitate to websites and Apps for the first stages of their property search. Similarly, those selling will want their listing up as soon as possible. In many cases, listings websites have completely replaced the traditional estate agent models.
The tip of the Proptech iceberg
Property search was just the start. Start-ups soon began to work out how to use technology to streamline and simplify lots of other processes within the industry.
For an excellent back end example of Proptech revolutionising a way of tackling a common headache within the rental market, have a look at Fixflo. This repairs management service system is easily accessible to tenants. They can report repairs that need sorting 24 hours a day in 40 different languages.
Fixflo launched back in 2013 and today has more than 100, 000 repairs listed and 1000 agents signed up. It's a seemingly simple solution that only the advance of technology has allowed to happen.
There is no doubt that Proptech is boosting the Property industry when it comes to investment and entrepreneurs. After all in a world that is becoming more and more connected, it's an industry ripe for investment. In the US it's also called REtech (Real Estate Technology) or sometimes CREtech (Commercial Real Estate Technology). But is it here to stay?
Proptech has huge potential
Proptech has since moved into lots more processes, from programmes to extract information from long, complex documents to the use of Virtual Reality and 3D cameras allowing customers or agents to have a virtual 'walk through' of a property.
There's also a huge potential for software that matches requirements, CMS (content management systems) with easy to use UIs, crowdfunding development projects and much more. Although it could be argued that some of these innovations are unnecessary in an industry that has always been relatively recession proof and successful, it seems inevitable that property companies will need to get involved.
Acquisitions point towards healthy future for Proptech
There's a buzz around Proptech right now that suggests 2017 could be the year it comes into its own, in a similar way to Fintech over recent years. Although the full economic ramifications of Brexit are yet to kick in, the market is relatively stable. London, Manchester and the north west are still a lure for investors both here and overseas and signs point to continued growth for Proptech.
One of the most important indications is the buying up of start-ups by major corporations. This is always an indicator that a revolution us underway. For example, one of the largest and oldest real estate investment organisations in the world, CBRE, has already acquired Floored.
Floored is a start-up focusing on using 3D imaging to display property. This could be seen as a major player setting the tone for the wider industry. A company that is more than a century old is sufficiently on the ball to be investing in new technology – a clear indication that the whole industry will need to move in a similar fashion.
Virtual Reality goes mainstream
A report in conjunction with the Royal Institution of Surveyors backs this up, with information showing that a huge amount of investment is likely to made in Proptech this year and next. But which areas of Proptech are set to become popular?
I'd predict that Virtual Reality will be one of the front runners over the next 12 months. The technology used for VR, including motion sensoring and digital mapping, is constantly dropping in price. Where once it was only used in high budget entertainment projects, or for scientific purposes, it's now accessible for start-ups to use to create programmes for showing people property online.
For the customer, these innovations are likely to feel organic and logical as a next step. As a whole, we are extremely accepting of rapid technological advancements in the way we work, play and interact online. The property sector has willingly taken to the online portals for listings, information, advice and more when it comes to buying and selling property, and this will be a natural evolutionary step.
The success of hybrid estate agencies
The uptake of Proptech is mostly due to the shift in consumer habits and expectations. People have much higher expectations of clarity and accessibility when it comes to the information they need. This is true across banking, healthcare, retail and many more sectors and has forced a move away from the industry solely being concerned with commission.
Companies within the Property sector are following the shift towards attracting good online reviews, and the potential for returning customers. Hybrid estate agents are an excellent example of this shift across the sector. Purplebricks, for example, is the largest hybrid estate agency in the UK. Shares have increased by around 20 per cent, which is even more impressive compared with the declining value of shares of the traditional high street companies.
Purplebricks doesn't need the vast overheads of offices and lots of staff, as they have a different model. They use freelance property experts across different areas, who show buyers around and offer sellers advice. It's a model that is exceptionally popular with consumers.
There's a similar uptake by renters and landlords. Data from Purplebricks shows that more than 60 per cent of rental activity (so this would include booking viewings and paying rents), happens when traditional estate agents are closed. By using online web portals, landlords and renters can stay on top of issues 24 hours a day of they want to.
Changing the Buy to Let market
Property crowdfunding is another area where Proptech could explode. This is a huge change in the way the buy to let industry could work going forward. People who want to get involved with property investment but may not have much collateral, can start investing in crowdfunded projects for as little as £100.
This gives huge scope for first time investors to work out how best to carry out their strategy. When the project is fully funded and rented out, the investors will straight away recoup a percentage of their investment.
Proptech allows people a different way into the marketplace and estate agents will have to get on board or risk losing out.