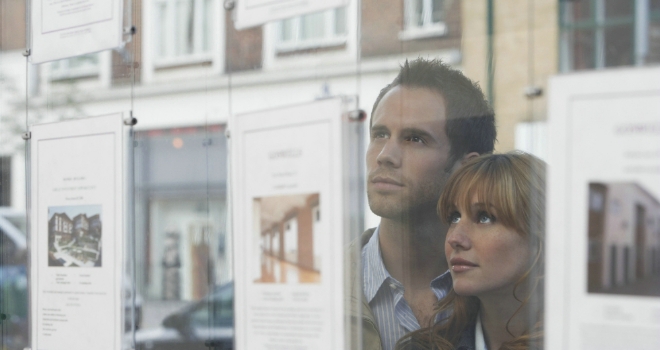 While Tim Gurner, millionaire property mogul, may believe that millennials need to stop buying smashed avocado in order to be able to afford their first home, it's clear that quitting a breakfast favourite isn't the answer to many home owner's money woes.
It's not just getting on the property ladder that's a struggle for many. In fact, once buyers have managed to get their name on the land registry with their first home, many are unable to afford the mortgage payments and utility bills required to run their homes. A study has found that 45% of consumers who use a payday loan service are using it as an alternative method to fund their home; with one in fifty using loans to cover their rent payment – before they have even got onto the property market.
In 2016, it was reported by Halifax that the intergenerational wealth divide had risen by 10%, meaning that those who are born after 1985 were going to find it 10% harder to purchase a property.
It is this generational divide which is enabling some to be able to afford a property and those who are born a few years later being priced out the market.
As an example, in the ten years previous to 2007 housing stock grew by 10%, however, the population grew by just 5%. If a supply and demand model was in place, then house prices should have fallen during this period. Yet, they rose by more than 300%.
In April 2017, house prices fell to an average of £219,649 – a figure which a Halifax housing economist said meant that due to deterioration in housing affordability, the decline in job creation and a squeeze on household finances meant housing demand was decreasing, leading to lower average prices.
Yet, if average house prices are lower then surely some must be able to afford a home? Wrong. According to eMoov, there is a £6,111 gap between the current average wage, compared to the wage required for a mortgage approval (generally, 4.5 times a salary). This means that a home is now 6.05 times that of the average wage.
Therefore, it's no wonder that buyers are turning to Mum and Dad and Grandparents to help purchase a home. In 2016, it was found that an average of £17,500 was given to around 305,900 family members – equating to around 25% of mortgage transactions. While this generous donation certainly doesn't go amiss when trying to find a place to call their own, homeowners are often failing to factor in other costs associated with not only purchasing a property but the running of it too.
Here's what homebuyers should be considering when buying a home.
Purchasing fees
The average house deposit required for a house (including stamp duty, valuation, survey fees and conveyancing cost) is estimated to be £22,689. With the mortgage deposit often between 10% to 20% of the property value.
However, it is the additional legal fees which many often fail to consider when it comes to parting ways with their deposit and paying for other associated costs.
Other fees include:
• Mortgage arrangement fee – booking fee of around £100, arrangement fee of up to £2,000, valuation fee of £150
• Valuation fee – between £150 to £1,500 based on property value
• Surveyor fee – between £250 to £600
• Legal fee - £850 to £1,500
• Local searches £250 - £300
• Electronic transfer fee around £40
• Stamp duty – paid on homes costing more than £125,001
These additional costs can mean buyers need to save an additional sum of money in order to ensure that they can pay the upfront fees, rather than borrow in order to be able to go ahead with a sale.
Low credit score
The higher the credit rating, the lower the mortgage interest and the better mortgage products a buyer can access. If a score is lower, than buyers may find that they aren't being offered the best product. While it can, of course, be tempting for buyers to dive in and purchase a home once their deposit is ready, it can be much wiser to wait until their credit score is up to scratch as this can significantly reduce monthly payments.
Every lender calculates and scores a credit rating differently. However, the overarching theme is they don't loan to someone who has a poor credit history, as the system aims to predict future behaviour. If you've defaulted on payments, then it is unlikely your application will be approved, but lenders aren't always looking for a clean record. As some, companies look to lend to those who will make them the most money (those who pay the minimum amount but never default) and score on the products they want to sell in the future.
However, it is best to ensure that your credit history is as clean as possible, to be in with the best chance of getting a good mortgage rate.
Overstretching finances
Many lenders will 'stress test' a buyer's finances to see if they will still be able to afford the mortgage if the Bank of England base rate increases to 3% above their current level over the first five years of the loan or their personal finances change. However, while banks carry out this check, buyers should also be taking stock of their finances to ensure that they feel they can comfortably afford to live in the property.
While some regulators recently stated that the 'stress tests' applied to mortgages are pushing people out of the market, it can still be helpful for buyers to ensure that, should their financial situation change, they won't be forced out of their home. Many recommend that the mortgage payment should be more than around 30% of a buyer's monthly income. It can also be good to include a review of what bills will look like, as well as taking stock of current monthly payments and other lifestyle commitments which take a financial hit.
While climbing the first rung of the property ladder is an exciting prospect, buyers should also consider the kind of lifestyle they want to lead away from being a homeowner. If they are unable to afford the associated livings costs with owning a home or continue to live a lifestyle they held previously then finances can soon become stretched to a point where taking out a loan is the only option to get by.
With credit-card lending at an 11-year high of 9.3% earlier this year, many are turning to alternative methods of finance to fund their lifestyle and maintain their current level of spending. If buyers are so keen to own a place to call their own, then it's this pattern of spending which needs to stop.