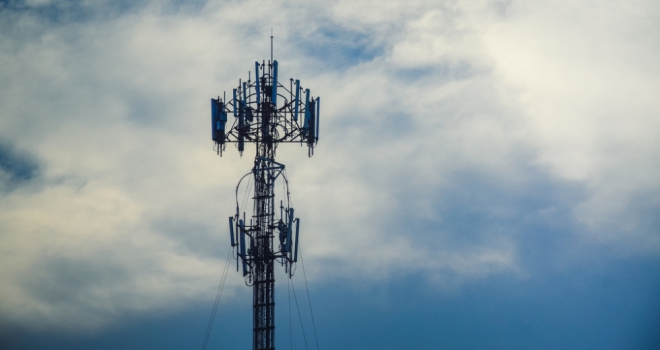 Phone masts and telecommunications apparatus are found on many properties. Changes to telecoms law have recently been implemented by the Digital Economy Act 2017 and the new Electronic Communications Code which came into effect on 28 December 2017.
Property owners, investors, developers and their surveyors need to be aware of these changes which could impact on the value of their assets.
Anyone owning or considering purchasing property with existing telecommunications equipment, such as fibre optic cables or mobile phone masts, should carefully consider the impact of this new legislation and whether the restrictions it imposes on removing apparatus will affect future plans for their property.
In addition, the new legislation gives telecommunications operators the potential to impose apparatus on property owners against their will, backed by the threat of putting them before the courts if they refuse. Because of this, specialist professional advice is essential in managing the risks associated with property and electronic communications equipment. The following are three key areas where specialist advice should be sought:
Security of Tenure
One of the first issues that should be considered before permitting electronic communications equipment on property is the possibility that at some point it may be necessary to secure its removal and therefore; how, at what cost and how quickly?
There are a variety of agreements that are used to permit the installation of communications apparatus on land and property, but the provisions of the new legislation supplement these by providing additional rights in favour of the network operators. Property owners seeking to remove electronic communication apparatus will also need to be prepared to satisfy statutory tests and evidential requirements to enable them to obtain a court order for the removal of the equipment. If equipment does need to be removed then this could be a costly and time consuming process, but the costs and risks can be mitigated with specialist advice and careful planning.
Removal of Apparatus
Under the new legislation, once the fixed term of an agreement comes to an end, the right to retain the equipment on the property will continue until the site provider serves a minimum of 18 months' notice, specifying one of a number of grounds for terminating the use of the site. Following this the telecommunications operator can serve a counter notice and then can take the property owner to court to seek the right to remain. The time and cost associated with this process could cause serious delay and expense, so should be factored in to any development appraisal.
Surveys and Valuation
The rights that are given to telecommunications operators under the Code are not registerable and therefore the presence of equipment with such rights will not be revealed by property searches. Some of the equipment that will benefit from Code rights can be very small or may even be hidden, so it is important that surveyors are able to recognise and report on such apparatus. Any property owner instructing a surveyor should consider specifically including a requirement to report on the presence of such equipment and the impact it may have on value.
Specialist Advice
There are many factors to be considered in relation to telecommunications sites, for example planning law and in particular the specific permitted development rights for the installation, alteration and replacement of telecommunications apparatus.
The rights over property that are granted to network operators under the Code are significant and not always immediately apparent and therefore anyone acquiring property or considering granting rights for telecommunications apparatus should be careful to establish precisely what is involved, what rights will attach to it and whether it might have a detrimental impact on the property's value.
Anyone receiving a formal notice under the Electronic Communications Code from a telecommunications operator should seek specialist advice before even acknowledging the notice.