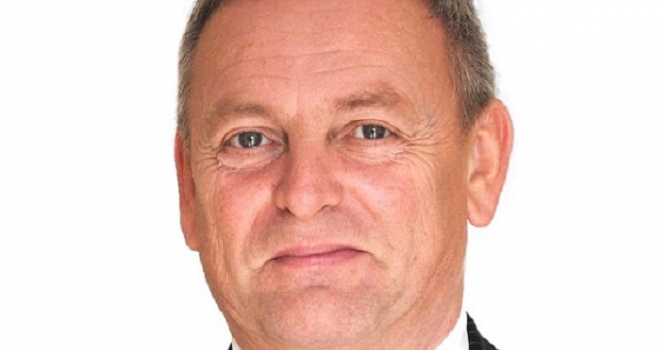 "The final problem is one of perception, where the public may feel uncomfortable about buying a home on a former brownfield site, especially if the site has along established prior use"
And while we are all aware of the need for thousands of new homes, what we do have a problem with is houses popping on our green land when we can patently see run-down sites across the UK that are not being utilised.
And that is not just a perception – there is plenty of brownfield land available. In fact, according to the latest research from Campaign to Protect Rural England, there are 17,656 brownfield sites across the UK with enough space to deliver more than a million new homes. And this figure could rise further as the CPRE receives more data from local planning authorities.
The benefits of building on this land are clear. Not only are these prime locations within our towns and cities, which means they have good transport links in place, but regenerating these boarded-up sites brings fresh life to our urban areas while simultaneously protecting areas of natural beauty from unnecessary development.
So why is Greenfield development at its highest level in 25 years?
Unfortunately, despite the 'brownfield first' approach, it is often quicker, easier and more cost effective to develop on Greenfield sites. The Government has set huge housing targets for the next five years, so part of this is market driven, but surely the question needs to be asked – why is building on greenfield so much easier than building on brownfield?
The last big influx of brownfield regeneration came in the 1970s and 80s when large areas of former industrial and manufacturing land were made cheaply available.
Back then, the primary goal was to regenerate towns and cities hit hard by the closure of dockyards and big manufacturing site (although residential developments did form a part of many of these developments). The projects tended to bring a mix of retail, leisure, tourism and residential developments and were hugely successful, creating some of the UK's most prosperous districts like Canary Wharf, Salford Quays and Albert Dock in Liverpool to name a few.
So why can't we do that again? Well, back then, there were fewer questions asked and fewer hurdles to jump. Now, the development of brownfield is not quite so simple and one of the main barriers is the land's previous industrial uses.
Preparing former industrial land for reuse as residential developments can be very costly. Firstly, there is the cost of demolition, then the removal of any environmental liabilities. It is quite common for former industrial land to be contaminated, for example, former petrol stations, or units with sewage or waste products under the surface, and making this safe is time-consuming and expensive.
Then there is the cost of refilling the land and finally the cost of ensuring the services and utilities are in a proper state for residential use. This huge cash input needed before any actual building can take place can be just too much for many developers to negotiate. There is also the 'change of use' issue to contend with, where applying to change a former industrial site into the housing can be problematic and could result in the developer being required to offer 'community benefits', such as extra transport links and affordable housing in return for being granted planning permission.
The final problem is one of perception, where the public may feel uncomfortable about buying a home on a former brownfield site, especially if the site has along established prior use.
This means that once the developer has managed to overcome the barriers associated with preparing the site and redeveloping it for homes, it then meets further issues when it comes selling the homes. It is therefore vital that the perception of the site is managed well.
So what is the answer? How can we build the houses the country clearly needs, protect our green land and overcome the barriers facing brownfield development?
Well, the fact is that councils, planners and developers are hugely supportive of building on brownfield, because it brings life back to abandoned industrial sites.
And while the process can be longer and more complicated than building on greenbelt, the final result is arguably better and there have been some fantastic brownfield developments all over the UK, from starter homes and affordable housing to large, luxury housing developments.
Last month, the Government announced a £300million housing package with £50m specifically earmarked for helping councils in the Greater Manchester area prepare brownfield land for housing development.
This is a great start, but it is just a drop in the ocean when you consider there is currently enough brown field space in the UK to deliver more than a million new homes.
Continuing to build on Greenfield when there is such a huge supply of brownfield is unethical and detrimental to our environment. It is clear that building on brownfield is vital for the regeneration of Britain's old industrial towns, many of which are now suffering extreme housing pressure.
It could be that the government is turning a blind eye to the fact that Greenfield is currently outpacing brownfield because it is at least allowing housebuilding levels to improve. But that can only last for so long. Building on greenbelt is a short term solution, and until the Government does more to encourage brownfield development, the housing crisis will continue to grow.
We need more incentives like the plans announced for Greater Manchester, so brownfield sites across the UK can be redeveloped to provide much needed housing and bring life back to derelict land.