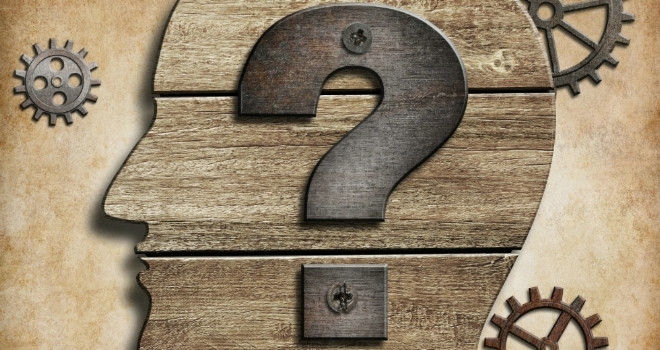 ""
Almost every day a new slab of fresh, hot, steaming house price data is plopped out into the mass media for us all to try and decipher, often contradicting the previous days enigma.
UK house prices are amongst some of the most highly scrutinized data you can find as they affect pretty much everyone.
So how can one index state average house prices are around £273k (latest Rightmove) and another (most recent Land Reg) has the figure closer to £180k?
Well it hasn't always been like this. Pre 2009 the main five indices (and most of the others) all played nicely and gave similar figures for any given month. This was the period known as the 'housing boom'. Prices escalated rapidly until the market collapsed in the spring of 2009 and its from this point that there has been a vast dissimilarity in average house price data released by the indices.
One property expert, Kate Faulkner, recently had this to say: "National average property prices are completely redundant in the UK. Even using a London only average is becoming pointless. With growth levels in some areas achieving 4 to 5 times more than others, local, road by road, property by property agent expertise is now one of the key reasons for consumers to use an estate agent and surveyor to make sure their property is priced correctly."
In an attempt to curb the issue of divergence in reported house prices and stop everyone from scratching their heads each month, ONS is currently working on developing its own index. When the new changes are implemented, it will become an official national statistic, which should provide a more robust measure of price movements around the country.
#poll#
So how do the indices work?
There are several major house price indices in the UK. These indices differ both in the terms of what they are trying to measure and in terms of the data on which they are based.
Most of the indices calculate their figures by adjusting sales data to account for changes in the mix of properties being sold. The most preferred formular, used by Nationwide, Halifax and the government backed Office for National Statistics (ONS) works by using sales data to attach a price on the different characteristics of a property, such as its location, how many bedrooms it has, does it have a garden etc. These values are then merged into the price of an artificial house(e.g a three-bed semi, garden, Blackpool) whose attributes are representative of the houses being bought and sold.
A breakdown of the 'main 5' and what their latest average value is at the time of going to press (23rd jan 1025):
ONS - £271,000
As mentioned earlier, the Office of National Statistics, along with Land Registry, is Government backed and produces one of the most complex indices out there. The data is usually released two months after being collated. For example December's release actually contains the data for October.
Nationwide - £188,559
The Nationwide house price index actually uses data from its own mortgage lending - taking the data when it agrees to lend on certain properties. It then creates a representative house price by seasonally adjusting the figures and also factoring in location data. This is the same method as Halifax, however Nationwide is quick to point out that its process is more robust.
Halifax - £188,858
Claiming to be the "most commonly quoted" index, the Halifax HPI has been churning out its data since 1983. Like Nationwide, its monthly figures are generated by its own mortgage data and then tweaked to allow for seasonal swings and other elements - so it has the same frailty as Nationwide's.
Ben Thompson of Legal & General Mortgage Club, the broker service, said: "Nationwide and Halifax issue their reports based on their business. Between both of them they may only represent one third of the market and arguably have a degree of geographical bias, or certainly a different mix."
Rightmove - £273,275
The Rightmove house price index is one of the most turbulent as it tends to rise energetically during positive phases of the market only to drop again when vendors become too greedy. It does this because, unlike the other indices, it reflects the sellers asking prices when properties enter the market. This is in contrast to data from Land Registry for example, which releases data showing sales prices that were actually recieved.
Land Registry - £177,766
According to the other government backed index on the list, Land Registry claims its index is "the most accurate independent index available" (they all do). This index goes back to 1995 and, as mentioned above, uses official transaction data reflecting prices actually paid. As with ONS, the data is usually two months behind so rather than a forecast it is confiming what has happened. It is regarded as one of the most accurate for this reason. However, the data fails to include a sizeable chunk of the property market. New build home sales are omitted as are properties that have previously been in long-term ownership.
Well there you go. Confusing isn't it. Although the data each month comes from credible sources it is wildly different.
So what can you do? I think stand up comedian Alun Cochrane should have the last word:
"I dont care how much my house is worth anymore. I'm going to use my house for its primary purpose, a domestic dwelling, ignoring its resell value - its secondary purpose (which we've been told in recent years is its primary purpose) and just live in it."