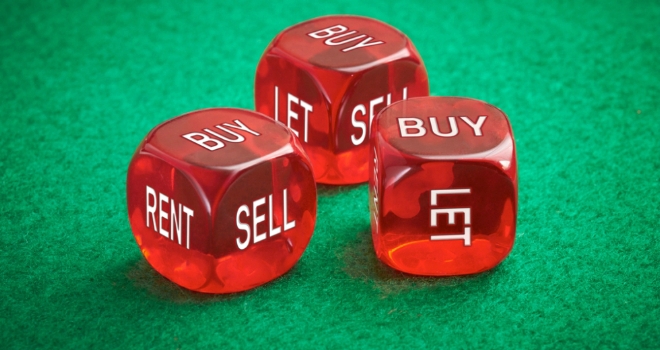 Stephen Johnson, deputy CEO & managing director of property finance at Shawbrook, takes a look back on a unique year.
There have been some significant developments across the year - the shift in interest rates, the falling pound and the changes in the BTL market, including more recently the PRA announcement on underwriting standards in BTL.
Looking to the end of 2016 and beyond, it is clear that investors, brokers and lender communities now face a series of challenges and it will be interesting to see if the new Chancellor addresses these issues in the Autumn Statement.
The professional investor community has benefitted from the changes to interest rates; however the shift presents challenges for high street banks, which rely heavily on interest rates as a future revenue driver. The cut in the rate could lead to banks having to look to save elsewhere, which could in turn leave customers subject to the knock-on effects of cost-cutting. The challenges could work in brokers' favour and result in those dissatisfied customers looking for expert advice from the broker market.
In 2016 the BTL market has been hard to analyse, mainly due to investors searching to secure properties ahead of the stamp duty changes earlier in the year, followed by a quieter Q2. Last year was successful, exceeding many commentators' expectations with £37.5bn in BTL lending and at this point during 2015, around £31bn – so it will be interesting to see how the total lending figures for the year compare as Q4 of 2016 plays out.
It could be argued that Brexit, although having contributed to negativity, is perhaps the least impactful of the major changes throughout the year. Yield is likely to be the binding constraint moving forward and following the PRA supervisory statement aspiring landlords are going to have to get used to increasing their own level of investment. We also have a new government, and there is potential for a significant shift in policy and tone as we are already seeing. The Autumn Statement will be eagerly awaited to see if there is any softening towards the Private Rental Sector.
There are various positives when looking at this space – on a relative basis, yields look to be more attractive than they did before the change in interest rate expectations. Long term investors will, generally speaking, carry on seeing property values grow. There is a current 64% owner occupier rate in housing – the same level as in 1986. This lends weight to the projected lowering of home ownership levels and the importance of the Private Rental Sector in UK housing provision.
With regard to the recent PRA supervisory statement, this was broadly in line with the draft consultation, although there is now an end of year deadline for implementation of the key Interest Cover Ratio (ICR) changes. As we commented earlier in the spring, the market will implement different ICR requirements for limited companies and individuals where the former will be able to gear more highly. Ultimately, the landlord community will need to adjust to lower levels of available debt, and will therefore require more equity, or have to grow at a slower pace than was previously possible.
We are also likely to see a potential shift in investor strategy to higher yielding properties, (flats, multi-units, HMOs, mixed use schemes etc.), as well as looking to different regions where higher yields exist. However, this may mean more collateral risk for investors or lower capital appreciation potential in the longer term.
Another key takeaway is the definition of a portfolio landlord when they reach four properties. At this level a "specialist underwriting approach" is required which will ultimately mean a more manual and bespoke assessment. Landlords will see some disruption among existing lenders as they adapt to this requirement, although there is a longer runway for implementation than the ICR changes.
These changes will lead to an adjustment for investors, but the fundamentals of the Private Rental Sector (PRS) remain strong which will also be supported by further price competition as recent BoE liquidity filters through to customers. The rollercoaster is by no means over but after the initial post-Brexit low, the specialist lending and broker community has many reasons to look optimistically to the future. What can be said with some confidence is that Shawbrook retains a prudent appetite to lend into our various specialist segments of the property market. There will be opportunities and challenges and we look forward to supporting the intermediary market in adapting to the shifting landscape.