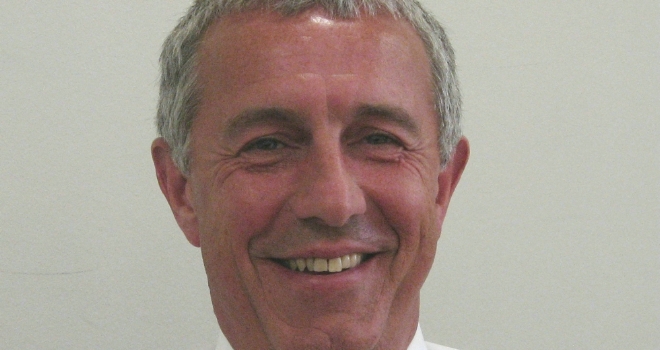 ""
Following the post 2008 crash, the UK's housing market has over recent years taken some positive strides towards recovery.
House prices and volumes of transactions have both steadily risen. This has naturally led to an increased demand for surveys and valuations from homebuyers and lenders.
Addressing this increased demand, and ensuring there is sufficient valuer capacity for future growth in the housing market, is particularly important to sustain this welcome rally in activity. However, recruiting new chartered surveyors experienced in residential valuation remains a major challenge.
As an industry, we need to acknowledge the damage delays can cause. We can't risk harming the very recovery that will drive the future of our own businesses. Undertaking surveys and valuations requires knowledge and experience – this is a profession in which it takes at least two years to become a chartered surveyor.
The most experienced have been in the business for decades but relatively few young surveyors have joined the industry in the last few years. The result is an ever increasing average age of a residential mortgage valuer.
To better illustrate this, if a large enough cohort of residential chartered surveyors reached retirement age and left the industry within a short period of time, this would have a massive potential to disrupt valuation services. Worryingly this is not a hypothetical situation, but one that is soon to become reality, with the ensuing delays potentially leaving homebuyers and lenders hugely frustrated.
This surveyor capacity problem has grown in prominence since the upturn in housing market activity in early 2013, which slowed marginally at the end of 2014. Now the general election is behind us the market has once again started to move forward.
UK financial regulators have understandably been keen to ensure stability in the housing market and prevent any repeat of the imprudent lending and poor advice of the past.
The roster of policies introduced throughout 2014, such as the Mortgage Market Review and Loan to Income caps have, as was the intention, slowed but not halted the housing market. Those measures were needed to check unsustainable runaway growth and ensure that the housing market has solid foundations from which to grow in the future.
A significant portion of the new responsibility for maintaining this stability lies at the door of the survey and valuations industry. We must continue to provide accurate and timely valuation reports which lenders can safely rely on.
A small number of graduate and trainee surveyors have joined the industry in the last 2 years under the AssocRICS scheme but in order to ensure business as usual, it is now absolutely imperative we continue to invest annually in new and younger talent, training them to the highest professional standards.
Following our £6m surveyor investment programme in 2013, Connells is planning to invest an additional £4m in further expanding surveying capacity. This additional investment is in response to the increases in housing activity and the valuation and survey service requirements from our expanding client base.
It is this kind of medium and longer term planning that is required now to avoid problems in the supply of valuations and surveys down the line.