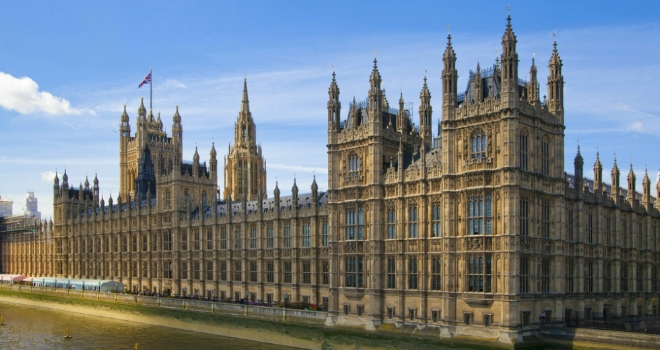 "The majority of tenants simply don't feel their living situation is secure with Section 21 hanging over their heads and a great deal would struggle to find somewhere else to rent should they be evicted at short notice"
- Marc von Grundherr - Benham and Reeves
The latest research from London lettings and estate agent, Benham and Reeves, has found that renters across England and Wales have lost faith in the Government following the indefinite delay in banning Section 21 evictions, with just 92% believing that they will remain in place.
The survey of over 1,000 current tenants across England and Wales, commissioned by Benham and Reeves, found that one in 10 (11%) have been subject to a Section 21 eviction.
The ban on Section 21 evictions was first promised by Theresa May back in 2019 and Benham and Reeves found that 90% of tenants feel that it should have been implemented by now.
However, plans to get rid of no-fault evictions were dealt a blow last week, when the Government confirmed that Section 21 would not be abolished until 'sufficient progress' had been made with respect to the court systems. This includes improving online processes, as well as better prioritising certain cases, such as those involving anti-social behaviour.
What's more, Downing Street has failed to put a timescale on just how long the proposed reforms will take to achieve, essentially delaying the ban on Section 21 evictions indefinitely.
Just 9% of renters surveyed by Benham and Reeves feel that this is an acceptable excuse and with no deadline set to bring about these improvements, it's no surprise that 92% don't believe Section 21 evictions will ever be banned.
As a result, 91% of those surveyed said that they don't feel the Government cares about renters or their quality of life.
In fact, just 23% of renters feel that their living situation is secure while landlords have the ability to serve a Section 21 notice, with the prospect of such eviction causing a heightened degree of stress or anxiety for three-quarters of tenants (76%).
Perhaps most worryingly, 83% of those surveyed stated that should they be evicted, they would struggle to find somewhere else to live.
The primary reason for this was the fact that rental prices have continued to climb while they have been in their current rental property, making finding another property increasingly unaffordable.
A lack of suitable or similar rental stock was also a key issue, along with the fact that they simply couldn't afford to pay another rental deposit, at least until their previous deposit had been returned.
Director of Benham and Reeves, Marc von Grundherr, commented: "Section 21 evictions are certainly a contentious subject, but having been promised greater protections since 2019, you can understand why the nation's renters have lost faith in the Government when it comes to the ban on no-fault evictions.
"It's understandably a complicated process and one that needs to be properly implemented to ensure both tenant and landlord are properly considered. However, given that no real timescale has been provided with regard to the required court reforms, it does feel like a step in the wrong direction when it comes to renters' rights.
"The majority of tenants simply don't feel their living situation is secure with Section 21 hanging over their heads and a great deal would struggle to find somewhere else to rent should they be evicted at short notice."