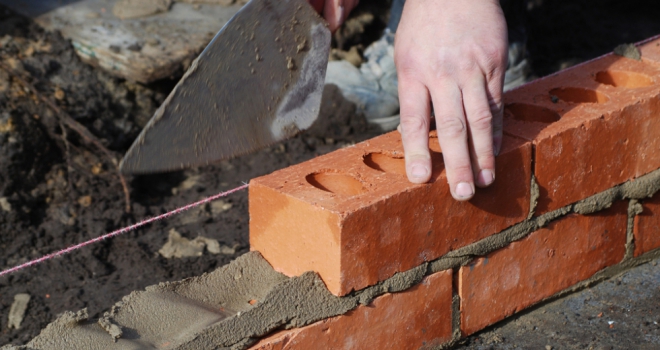 Following positive demand across all its business areas, housebuilder, Vistry's first-half performance has been "significantly ahead" of expectations, with a notable progression in its financial performance and further operational improvements.
According to the group, during the six months to June 30 2021, the group's adjusted pre-tax profit improved to £166.1 million from H1 2020's £10.3 million - ahead of management's expectations.
On a reported basis, pre-tax profit recovered to £156.2 million after last year's loss of £12.2 million. Group adjusted revenues were 4.3% ahead of H1 2019 proforma revenues (pre-merger) at £1,259.4 million.
Total completions during the half-year (combining the Housebuilding and Partnerships divisions) reached 5,351, up 5% on the pre-pandemic proforma H1 2019, and a 76% recovery on the equivalent period last year. Its average weekly private sales rate during the period was 0.76, a 10% increase on the proforma 2019 rate of 0.69.
The Housebuilding arm – consisting of Bovis Homes and Linden Homes - achieved a "strong improvement" in gross margin in H1, which, Vistry said, was expected to continue. Adjusted housebuilding gross margin rose to 21.8% (H1 20: 14.1%). Vistry also said the division's revenues had returned to their 2019 levels, at £869 million.
Total Housebuilding completions were up to 3,126 on H1 2020's 1,235, and down 7% on proforma H1 2019. The private average selling price of homes rose from last year's £332,000 to £351,000.
In the first half, Partnerships – the former Galliford Try Partnerships – made "excellent progress" with its strategy of quickly growing higher-margin mixed tenure revenues, which increased to £163.9 million from 2020's £88.2 million.
Of the total Partnerships completions (2,225), 895 included mixed tenure units, up from last year's 489 and a 56% increase on H1 2019. The mixed tenure average selling price was £245,000 against last year's £222,000.
Partnerships' adjusted operating margin improved 5.1 percentage points to 9.1%.
The business said it was "well-positioned" for its full year. It has increased its expectations for adjusted pre-tax profit to around £345 million which is 5% ahead of current consensus expectations.
Greg Fitzgerald, Vistry's CEO, said: "Following an effective operational integration, Vistry is in great shape and delivered a step-change in financial performance in the first half.
"Housebuilding delivered a significant improvement in margin in H1 and we expect this to continue, whilst Vistry Partnerships is firmly on track to deliver more than £1 billion of revenue in FY 22 and a margin in excess of 10%, driven by the accelerated growth of its higher-margin mixed tenure revenues."