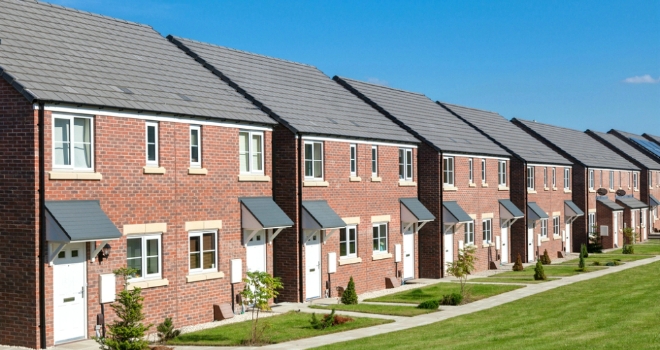 However, in the affordable and build to rent sector, registrations fell 8% to 38,862. NHBC said this was partly due to housing association's capital budgets being diverted to addressing safety remediation on existing housing stock.
The data also showed an increase in new home completions in 2021, up 21% to 139,333.
Out of the 12 UK regions, 11 experienced growth in new home registrations last year. The North East saw the strongest lift with registrations up 74% to 7,467. Other areas experiencing significant growth in 2021 included East Midlands (+50%), the East (+46%) and Scotland (+43%).
Meanwhile, London's registrations dropped 27%, owing to the pandemic and "some hesitation on apartment block registrations".
And registrations for apartments declined by 15% year-on-year to 27,867. This was the only house type to see a decrease, whilst those for detached homes rose 47% to 52,190.
Steve Wood, NHBC's CEO, said the "death of the city" had been overstated, with a medium-term expectation that apartment registrations would recover.
These figures follow the eight-year low seen in 2020 when registrations dropped to 122,935 in response to the pandemic. In 2019, new home registrations reached 161,022, the highest annual figure seen since 2007.
Steve Wood, comments: "The housebuilding industry demonstrated considerable resilience in 2021, rebounding well from the pandemic and coping with significant strains in the supply chain.
"The pandemic has resulted in a real shift in the way people work and use their homes, with this likely to have some long-lasting effects, as seen in the high demand for detached properties. Whilst there has been a clear drop in the number of apartment registrations, the 'death of the city' is overstated and we expect to see these start to increase in the medium-term, particularly with the continued investment in the build to rent sector."