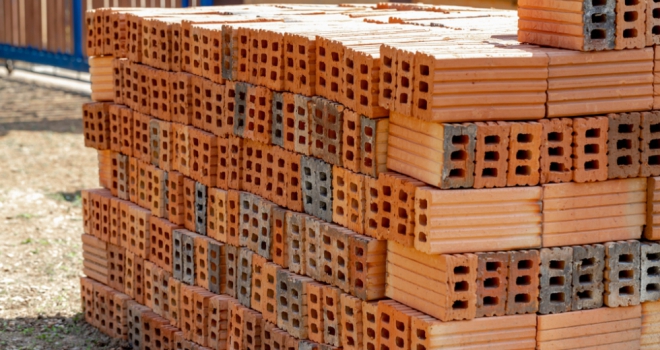 Despite 71% of housebuilders saying that they are cautiously optimistic about the year ahead, 73% predict the impact of supply chain problems – specifically material shortages of bricks and timber – would be a key issue going into 2022.
According to findings in the WhatHouse? Predictions Report 2022, those asked felt that the house building industry has a lack of surety over inflation and product prices for materials and was concerned that product availability could be affected by border arrangements from 2022, including the UK's new CA mark.
67% of housebuilders asked also expressed concern that an increase to the supply of new housing stock would be hampered by the scarcity of bricklayers and plasters, planning constraints, and logistical issues arising from Brexit.
Daniel Hill, Managing Director, WhatHouse? said: "Throughout 2021 UK housebuilders raised concerns around supply chain shortages. The problem was reported by volume and SME housebuilders alike, with almost three-quarters of both groups reporting supply shortages of key building materials. Looking ahead, more than a quarter said supply chain delays would have the greatest impact on the housebuilding sector in 2022."
Mark Quinn, CEO, Quinn Homes, adds: "For 2022, we see the continued constriction in the supply of new homes, as a result of the combination of price increases and shortages of materials and the delays in the planning system that have hampered construction significantly in recent years. We see these factors as underpinning the housing market in 2022."
Kelly Sharman, Sales and Marketing Director, Hayfield Homes, said: "Given the supply chain and labour shortages that are creating delays to construction programmes, our biggest challenge in 2022 will be ensuring consistent high-quality delivery of new homes within a timely manner. These ongoing issues – which have been significantly affected by the pandemic and Brexit – are having an impact on output and ultimately the number of new homes being delivered to customers."
Sharon Spinelli, Sales and Marketing Director, Robertson Homes, concludes: "I expect many of the challenges of the last two years to continue into the coming year. Trade and material shortages and Covid restrictions have all placed pressure on teams with a knock-on effect on completion dates."