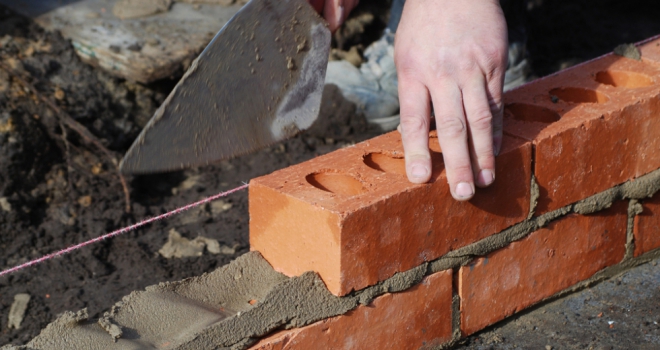 A predicted shortage and delay of materials has prompted the chief operating officer of builders' merchant, Travis Perkins, to strongly advise housebuilders to plan well in advance.
Frank Elkins, was speaking about the "perfect storm" of events that have caused a recent hike in material prices and a squeeze in their availability and advised the industry to give four to six weeks' notice on orders.
He insisted that the large building supplier was "not running out of product". But: "If you rocked up and asked for plasterboard, you would struggle to get it". Forward planning would allow Travis Perkins to "supply you a fair share".
Elkins said the business was trying to minimise price increases in the face of robust demand from homeowners spending more time at home, housebuilders rebounding strongly from the pandemic, global demand for raw materials and escalating shipping costs.
He highlighted "availability challenges" with aggregates, cement, plasterboard, polymer and plastics, with "double-digit" price increases being seen on raw materials.
There were also constraints with timber, Elkins said. Demand from other countries including the US was making the building material more scarce. Elkins said the US was "prepared to pay more than other markets" for timber.
The global demand for supplies was likely to last until the end of the year, Elkins predicted.
He added: "Do I see more product being available in the next three months? Yes. Do I still think there will be availability issues for the next three to four months? Quite possibly."
Travis Perkins was managing the pressures by working closely with key suppliers, Elkins said. "We're trying our utmost to secure product to ensure strong availability." But he added that the company was also working with new supply chains to handle constraints.
With the business dealing with housebuilders large and small, Elkins pointed out that it was "not just looking after the major national housebuilders to make sure we're allocating product in the fastest possible way. We're keeping it back for SMEs.
He insisted: "If I look at national housebuilders' volume requirements, they're not soaking up a whole load of volume. That volume spike is not national housebuilders swamping the market."
Underlining how housebuilders could help themselves – and Travis Perkins - he said: "The better planned you are, the more forward ordering you do, the better we can manage [orders].
"We're working as much as we can with customers to make sure product is available. With our customers, it's about communication, communication, communication."