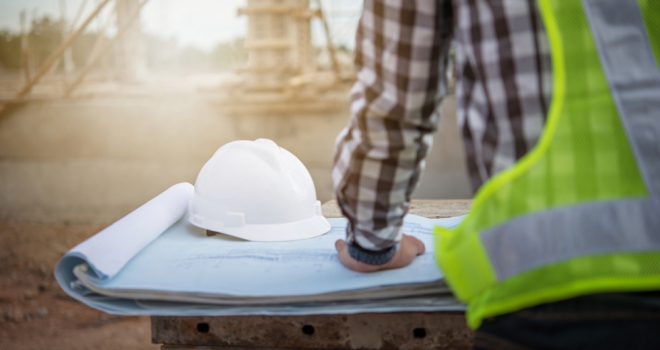 A new report jointly commissioned by the Home Builders Federation and the Land Promoters and Developers Federation has shown that should the government wish to hit its homes target, it needs to take urgent action to boost the number of planning permissions being granted.
The report - Taking Stock: the geography of housing need, permissions and completions, found that planning permission for around 520,000 houses each year needs to be granted to ensure that 300,000 homes a year are built, due to permissions being delayed, replanned or lapsing.
The required level compares with 372,000 new permissions that the Ministry for Housing, Communities and Local Government recorded in 2019.
The research, which examines the existing pipeline of sites for homes development against the government's homes target for England, rejects recent claims from the Local Government Association that the number of unimplemented planning consents at 1.1 million amounts to developers "land banking".
With a range of factors in play regarding unimplemented permissions, including land acquisitions, discharge of planning conditions and replanning, the report's authors stated that the number of consents needed "is in fact a minimum of 1.7 million".
And with the 300,000-homes target meaning a five-year planning pipeline for 1.5 million homes, they said: "In reality, the number of homes with planning permission will need to exceed the size of the pipeline, because some permissions will be delayed, re-planned or lapse, and some will deliver homes beyond a five-year horizon."
In response to land banking claims, with MHCLG recording the annual rate of permissions at 300,000 to 400,000 in recent years, the report's writers also pointed out that some permissions were replacement permissions- for approvals granted in previous years to reflect, for example, technical changes or alterations in housing mix.
The research aims to understand, at a regional and housing market level, how the number of homes with planning permission matches housing need, planning permissions and completions. It reveals a "north/side" divide in the relationship between permissions and completions.
According to the research, the most recent permissions data suggests a decline in numbers after the steady upward trend seen between 2012 and 2018.
Andrew Whitaker, HBF's planning director, said: "The report clearly demonstrates that we are not currently granting anywhere near enough planning permissions to meet the government's housing target. It also shows that for such a key government objective, the way housing permissions are monitored is wholly unsatisfactory and does not provide a basis to make reasoned policy decisions.
"The contrast between this research and the recent statements by the LGA that there are enough extant planning permissions to meet the government's housing target of 300,000 dwellings per year clearly demonstrates a need for more robust data monitoring. Local planning authorities should be under an obligation to prepare more transparent data that reflects what is actually happening and avoids double counting of replanned schemes and lapsed consents."