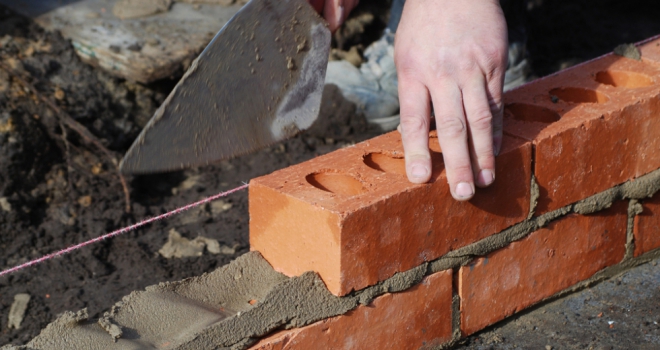 Volume housebuilder, Barratt, has announced that it had completed 17,243 homes up to the end of June 2021, surpassing last year's Covid-hit total of 12,604 homes and on par with 2019 levels (17,856 homes). This included 726 homes from joint ventures (2020: 570; 2019: 745).
The firm reported strong demand across the country, resulting in net private reservations per active outlet per week of 0.78 (2020: 0.60; 2019: 0.70). Profit before tax, after adjusted items of around £107 million, is expected to be at the top end of the range of market expectations.
Forward sales (including JVs) as at June 30 2021 stood at 14,334 homes (2020: 14,326 homes; 2019: 11,419 homes) at a value of £3,473.5 million (2020: £3,249.7 million; 2019: £2,604.1 million).
David Thomas, Barratt CEO, said: "It is thanks to the hard work, resilience and flexibility of our employees and subcontractors that we made such excellent progress this year, whilst maintaining our high standards of quality and service.
"We have seen continued strong demand for our high quality, energy-efficient homes on well-designed developments, enabling us to deliver 17,243 home completions this year. Whilst these are still uncertain times, we enter the new financial year in a strong position and remain focussed on our medium-term targets, including delivering 20,000 homes a year."
The firm reported that it now expects an additional £30 million charge for legacy property costs relating to cladding and associated reviews taking the total to around £81 million for the year.
The statement notes: "All of our buildings, including the cladding and external wall systems used, were signed off by approved inspectors as compliant with the relevant Building Regulations at the time of construction. Alongside evolving government advice on fire safety for multi-storey buildings, we are working with building owners, management companies and expert engineers on assessments of buildings we have constructed and the solutions needed to support leaseholders and residents at those buildings."
Barratt says its priority is to rebuild completion volumes back to 2019 levels in 2022 and thereafter deliver sustainable growth towards its medium target and current capacity of 20,000 homes over the next three to five years.