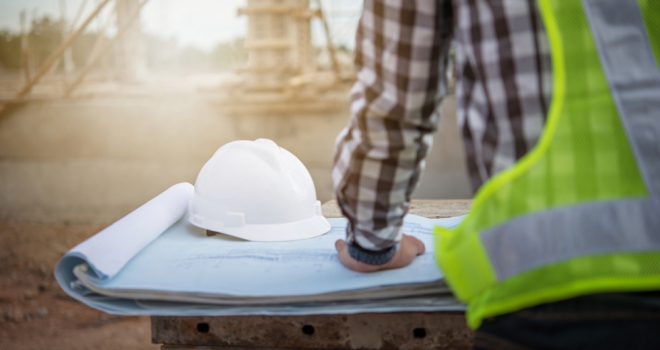 Ahead of announcements of their results in September, housebuilders Redrow and Vistry have both reported strong performances over the last six months.
Issuing a trading update for its financial year ending June 27 2021, Redrow said that it expected its turnover for the year to be around £1.94bn against last year's £1.34bn and 2019's £2.11bn. The firm adds that it anticipates legal completions will rise to 5,620 against 2020's 4,032.
Redrow's sales market remained strong with its reservations per outlet per week during the period at 0.70 compared to 2020's 0.67 and 2019's 0.63. This high sales rate had been achieved despite the reduction in the use of Help to Buy, the business said. The equity loan scheme represented only 13% of its private reservations in the second half of 2021, against a 50% rate in 2020.
It also expects its operating margin for the full year to be "in excess" of 15.5%, up significantly from last year's 11.1% and compared to 2019's 19.5%. Its total order book at the end of the financial year stood at £1.43 billion, the same as a year ago.
Vistry said that its robust first-half performance – for the six months to June 30 – was "significantly ahead" of its expectations at the start of the year and fuelled by positive customer demand. At the same time, it noted some pressure from material supply.
The group reported an average weekly private sales rate during the period of 0.76, 10% above the pre-pandemic proforma 2019 rate, and up from 2020's 0.45.
Its Housebuilding division completed 3,126 homes during the half-year against H1 2020's 1,235. Private average selling prices lifted from 2020's £332,000 to £350,000. Vistry said this business was set to achieve an adjusted Housebuilding gross margin of around 22% for the full year.
Vistry Partnerships' mixed tenure completions increased from H1 2020's 489 to 895. In line with its expectations, the group said Partnerships' first half partner delivery revenue totalled £226 million, slightly up from H1 2020's £223 million.
Partnerships expect its adjusted operating margin in H1 to have improved from the 8.7% of H2 2020, with the division making "excellent progress" towards its FY 22 target of an adjusted operating margin of "at least" 10%.
Vistry said it was confident it would deliver on market expectations for the full year. In May, it stated that it expected its adjusted pre-tax profit for the year to be around £325 million.
However, it acknowledged that the industry's significant increase in production "has led to some pressure on the materials supply chain resulting in extended lead times and inflationary pressures on certain products".
Vistry said it had full visibility on its material requirements to the end of the financial year. House price inflation was "more than offsetting any cost pressure".