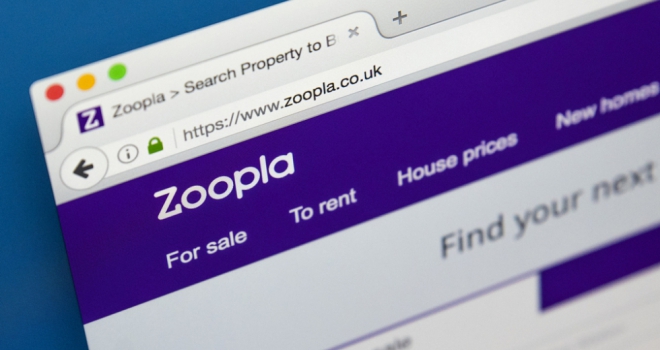 Property portal Zoopla has revealed that the volume of valuation leads driven to agents increased a significant 64% annually from Q4 2017 to Q4 2018, a trend driven by investment in highlighting the benefits of the Zoopla brand to consumers.
According to newly released figures, site visits in 2018 peaked at a new monthly high of 58.3 million, with visits averaging around 50 million a month, whilst downloads of the Zoopla app increased 11.3% annually to 11.2 million. This level of exposure to Zoopla is set to rise in 2019 as Zoopla is increasing its marketing spend by 23% in Q1, compared to a year ago. Zoopla has invested more than any other portal in advertising over the past five years (according to Nielsen's AdDynamix).
Part of this spend is on Zoopla's latest advertising campaign, featuring hermit crab companions Debs & Jess. The adverts, which feature in prime locations and during high profile programming such as Coronation Street and GoggleBox, will be seen by 90% of ABC1 Adults approximately 12 times.
A number of strategies have helped drive Zoopla's significant increase in valuation leads and increased consumer traffic to the website:
- Non-property related advertising has been removed from Zoopla's listing detail pages (since the start of December 2018) resulting in 35% faster page speeds, improved SEO and a 9% uplift in listing page leads to agents.
- User search criteria have been added to Zoopla's email leads, enabling agents to prioritise enquiries.
- The new Property Valuation Report has launched, geared toward helping agents win more instructions.
Charlie Bryant, Managing Director of Zoopla, commented: "Providing value for money to our agents, and the most effective service in a challenging market, is our primary aim for 2019. We have dramatically increased the number of valuation leads delivered to our agents over the last year which provides crucial volume for all-important instructions and we're driving consistently high volumes of consumer traffic to our website.
Last year was significant for us, particularly our acquisition by Silver Lake, which has paved the way for significant investment in creative solutions to the benefit of our agent clients in the years ahead. This, coupled with increased consumer awareness of the Zoopla brand, means we are in a position to offer agents our most valuable and comprehensive service ever for 2019.
More than 50 million customers visit our websites every month, we hit a new high in 2018 in terms of our monthly site traffic volumes, and our app downloads are on a strong upward trajectory. We are the only credible alternative to Rightmove for agents this year."