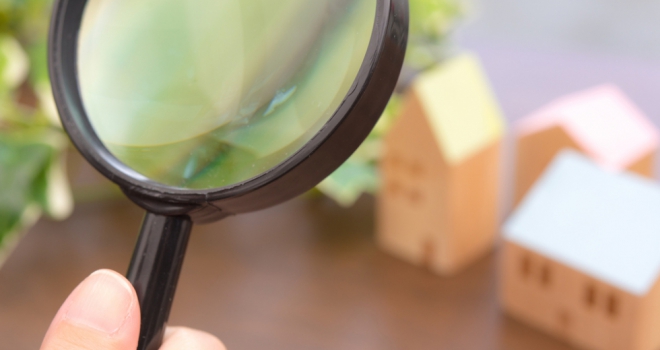 Earlier this year, new research from Santander Mortgages found that owning a home is now cheaper than renting in every part of the UK, with tenants able to make annual savings of £2,268 by buying.
Despite this, the desire to rent has grown substantially throughout 2018, with more buyers than ever before taking up tenancies due to a desire to rent rather than being unable to buy.
With 62% of Jackson-Stops lettings branches reporting a rise in rental applications throughout the year, the national estate agent has set out to unveil the top reasons why tenants are choosing to rent across the country.
Jackson-Stops branches from across the country, with locations ranging from Wilmslow to Arundel, responded to a poll which asked agents to consider the following question: 'Other than affordability, what is the top reason for tenants renting in your area?' The analysis reveals that 54% of Jackson-Stops' lettings branches stated the prospect of being chain-free was the main reason why tenants were choosing to rent in their region. This trend was most acute in the South East of England, with 75% of branches in this region citing this as the most popular reason why tenants were renting.
Genevieve Masterson, Lettings Manager at Jackson-Stops' Canterbury branch, commented: "Over the last twelve months we have seen an increase in tenants who have sold their primary residence and are unsure what their plans hold for the future. With the South East and London markets arguably weathering most of the turbulence from Brexit, these 'Chain-free Champions' are taking a 'wait and see approach' before making their next home purchase. With housing stock in relatively low supply, these tenants want the flexibility to move fast next year if required and feel that being chain free puts them in the strongest position possible."
Just under a third (31%) of agents replying to Jackson-Stops' survey cited being within a top school's catchment area as the primary reason why tenants chose to rent in their locality. This trend was most prominent in London, with 40% of Jackson-Stops' London lettings branches claiming this was a primary reason for rental applications in their area. The Department for Education's recent Good Schools Guide 2018 found that there are 10 times more applications for good state schools than the number of school places available in the Capital.
This rising number of applications is putting pressure on school catchment areas, with homes within proximity to good schools rarely coming to the housing market. This is causing families to consider renting if no family homes are within the catchment area of their desired school.
Stephen Pamnani, Associate Director at Jackson-Stops' Holland Park branch, commented: "A lot of our rental applicants are families wanting to live in Holland Park due to the wealth of good schools that are available in the area but are struggling to find a home to purchase due to high demand. Holland Park School and Colville Primary School are key examples of schools that families will pay a premium in rent to live near to. Interestingly, we also see a high volume of international families renting in the area to be near the excellent private schools here, with American families making up the majority of this demographic."
'Try before you buy' and renting a pied-a-terre were also prominent reasons for tenants renting across Jackson-Stops' London branches, with 60% and 20% of agents respectively citing these drivers as amongst the key reasons for rental applications in their branch. With these renters prominent in London, it's clear to see why Jackson-Stops London has recently launched 'Jackson-Stops Interiors', a partnership with Alexander James Interior Design which offers turnkey packages along with other interior design services for clients.
Surprisingly, only 8% of respondents across the country claimed tenants were renting in their area as their permanent residence was undergoing refurbishment work.
Nick Leeming, Chairman at Jackson-Stops, comments: "Our research has highlighted a growing demand for rental homes across the UK, with 62% of our lettings branches seeing an increase in rental applications in the last 12 months. We have also identified a number of lettings tribes across the country, with 'Chain-free Champions' found most commonly in the South East, whilst 'School Searchers' are unsurprisingly still prominent in London.
The 'Try Before you Buy' tribe is undoubtedly most common in London's suburbs, with 60% of our branches in the Capital referencing this reason as a key driver for rental applications in their area. Tenants here are keen to see if the commuter lifestyle and more rural setting works for them before they settle permanently.
Whilst Brexit uncertainty of course has a part to play in the UK's growing appetite for lettings, our research has uncovered the many other reasons why tenants are choosing to rent across the country, with the majority of these grounded in the lifestyle and benefits a rental property offers a tenant."