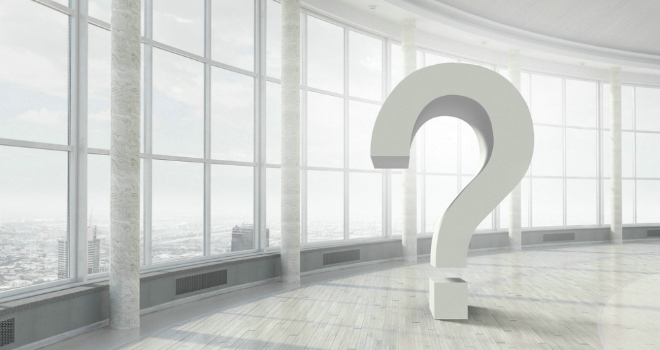 You can be forgiven for wanting to prematurely shut the door on 2020 and look ahead to, hopefully, a less challenging 2021. But as we enter Q4, Estate and lettings agencies are advised to look ahead, beyond the end of the furlough scheme and the stamp duty holiday deadline.
While market activity continues to surge as we head into Autumn, the short-term outlook looks very promising, however, agency businesses will need to have a strategy for the long-term health of their business and the very real fact that Covid-19 may be with us throughout 2021.
Iain McKenzie, CEO of The Guild of Property Professionals outlines what he believes agents should be focusing on in the short-, medium- and long-term.
Short term strategy
McKenzie says: "There is a surge of activity in the market and pipelines are looking very strong at the moment.
"However, with the high numbers of transactions in the market conveyancing is taking more time to convert. There have been reports that pipeline conversations in August were as low as 16%, improving to around 18% to 20% in September. In the short term, agents should continue to focus on converting pipelines into cash, which may come in very useful as we move into the first quarter of 2021."
He continues that from a lettings perspective, with the furlough scheme coming to an end, rent may become more difficult to collect.
He advises: "If you have not already done so, we would recommend providing a rent guarantee to your landlords as soon as possible. It will help both your lettings business and the landlord, so ensure that you are educating landlords about the rental guarantee products available and provide them with the option to opt-in."
He adds that whether on the sales or lettings side of the business, Guild agents should be promoting their Covid-secure-policies and displaying the measures they are taking to ensure the safety of the public. McKenzie believes that many of the Guild Members that are following the Guild's six-point plan for safe working are among the safest agents in the UK.
McKenzie says: "With the current growing infection rate, people will want to work with a business that is doing the right thing and putting their customers' safety first. As consumers, we will avoid businesses that we don't feel safe in, so as agents we must ensure we are doing what we can to place our client's minds as ease."
Medium-term strategy
As the financial impact of the pandemic takes its toll and unemployment levels rise, we could see activity levels in the property market ease unless there is additional Government intervention.
McKenzie comments: "We could potentially see the number of transactions decrease in 2021. Agents should anticipate this and estimate what impact this could have on their local market and ensure this forecast is in their projected budget for the year. Different regions will be impacted differently based on the influences that impact the micro-economic climate, such as being on a commuter belt or the trend of people moving out of cities for example.
"A local agent will understand their area and the possible influx of transactions they may expect. As this year has been very unusual in terms of sales volumes, agents should not look at this year as a fair indication as to what they can expect going into next year.
"To mitigate the potential decrease in transactions, Guild Members are recommended to review their fee strategy, as a change now would impact during 2021. If an agent is one of the best and safest agents in the area and has a consistent track record of providing exceptional customer service and results, now is the time to look at increasing, rather than decreasing their fees."
McKenzie adds that another thing to look at during the medium term would be cost base.
He notes: "There may have been some knee jerk reactions made at the beginning of lockdown with regard to the costs of running a business. This is something that should be revisited as part of the strategy of the business moving forward, and where membership to an umbrella organisation such as The Guild could help agents save on costs by consolidating payments to third-party suppliers.
"Why pay over £3,000 for products and services that Guild Members get as part of their membership for a monthly fee of £495? This includes services such as professional indemnity insurance, Trading Standards-approved training, proptech lead generation, six quality own-branded magazines a year and virtual tools, to name only a few."
Long term strategy
In challenging market conditions, good agents will prevail because of their exceptional customer care. If we do see a tougher market ahead, the cream will rise to the top and there will be opportunities for good agents to increase their market share and their business footprint by showing they are the best and safest agents to be entrusted to sell the property.
McKenzie concludes: "The Guild has already increased its market share during the pandemic due to its ability to demonstrate these points and it is expected that the network's market share will continue to grow in 2021. While challenges lie ahead, there is light at the end of the tunnel and the long-term outlook looks promising for agents who are prepared and do the necessary strategic planning for the year ahead."