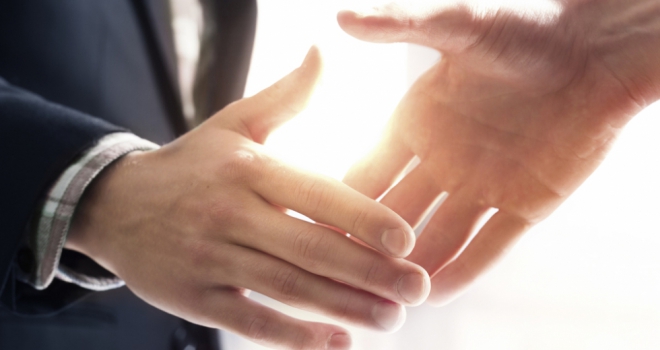 Tenant referencing platform, Vouch, has announced that it has formed a new partnered with deposit replacement product, Reposit, providing an alternative to traditional tenancy deposit schemes.
The new partnership aims to enable letting and estate agents to let properties on a deposit-free basis, whilst ensuring landlords are protected for 8 weeks' worth of rent. Reposit works by offering tenants the opportunity to forego the traditional upfront deposit payment of 5 week's rent, and instead asks for a non-refundable service charge of just one week's rent. In return, Reposit covers landlords for damages, rent arrears, cleaning, and other costs normally covered by a cash deposit, up to the value of 8 week's rent, as opposed to the 5-week cap placed on traditional deposits.
The deposit alternative, which can be managed online via the Vouch app, reduces the administrative tasks agents are required to carry out as part of the deposit process, helping them to rent their properties quicker and reduce the length of void periods for landlords.
With Reposits, tenants remain liable for end of tenancy charges, just as they are with a normal deposit. Reposit takes on the responsibility to fairly and swiftly recover these costs from the tenant on behalf of the landlord or agent as part of the moving out process, significantly reducing the amount of End of Tenancy admin for agents.
Simon Tillyer, Director of Vouch, comments: "Amidst the growing challenges landlords, agents, and tenants face as a result of the pandemic, we're delighted to be partnering with Reposit to offer a reliable alternative to traditional deposit payments. Coming after the Tenant Fees Act 2018, which introduced a 5 weeks' cap on security deposits, we're also proud to offer our agents an alternative that guarantees up to 8 weeks of property protection. Not only do agents get the added benefit of commission, but we're relieving the financial pressure on tenants at this critical and uncertain time.
"Having compared a wide range of deposit alternative products currently on the market, we found that Reposit offers the most reliable, well-rounded cover for agents and landlords, and crucially stands to benefit everyone involved in the tenancy process."
Ben Grech, CEO of Reposit, comments: "At Reposit we have been working hard to make sure that our product is the best option for agents, landlords and tenants alike. Specifically, we offer the most cover for landlords, the most competitive price for tenants and the highest commissions for agents. Our FCA authorised status shows that we hold ourselves to the highest standards and always operate in a fair and fully-compliant manner.
"We are proud that Vouch has recognised this and trusted Reposit as their preferred partner for deposit replacement. This integration now makes it seamless for Vouch clients to offer Reposit to their landlords and tenants."