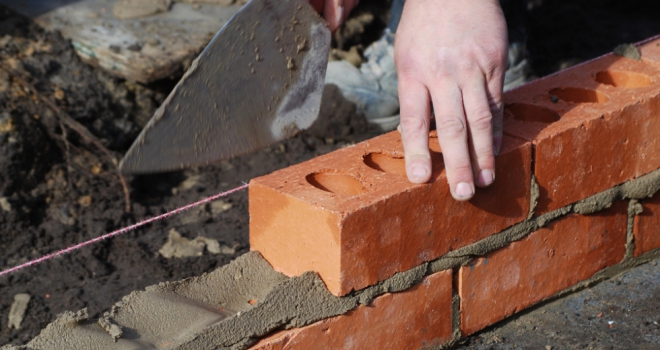 Housebuilder, Vistry Group (formerly Bovis Homes Group plc), has announced that it saw a strong second-half performance during last year, driven by its Partnerships business, forecasting its full-year pre-tax profit to be around £140m.
Issuing a trading update on the year ending December 31 2020, the business said it had seen strong demand throughout the year, with its private sales rate per outlet per week rising 15% in its second half to 0.62 against H2 2019.
The group said that during the second national lockdown in November, customers continued to reserve homes. In the last six weeks of the year, its underlying sales rate was up 20% against the equivalent period in 2019, adding that whilst very early, it had seen no impact from the current, third lockdown.
However, during 2020, completions in Vistry's Housebuilding division decreased as a result of the pandemic, falling from 6,884 in 2019 to 4,652. Housebuilding's private units dropped from 4,775 in the previous year to 3,668. The private average selling price was around £344,000. Meanwhile, the mixed tenure Vistry Partnerships division made excellent progress. Completions rose 28% to 1,479 units and increased 70% in the second half year-on-year to 990. These mixed-tenure homes' average selling price was £218,000.
"There is continuing demand amongst housing associations and local authorities to participate in joint ventures," the group noted.
Given its second-half performance, Vistry confirmed its plan to resume dividend payments, including a "modest" final dividend for FY 2020. For 2021, the group said it had already secured 55% of total Housebuilding and Partnerships mixed tenure forecast units. It added that it was well-positioned to achieve a pre-tax profit of £310 million for 2021 - assuming stable market conditions – with a "step-up" in completions for both Housebuilding and Partnerships.
At the same time, Vistry said it was "alert to the wider market uncertainty", including the lockdown and the end of the stamp duty holiday and existing Help to Buy scheme.
Greg Fitzgerald, Vistry's CEO, comments: "Customer satisfaction has remained a key priority during 2020. The group's HBF customer satisfaction score has been consistently above 90% and we expect to be awarded the maximum 5-star rating for 2020.
"The group has strong forward sales and is well-positioned to deliver a significant step-up in profitability in 2021."