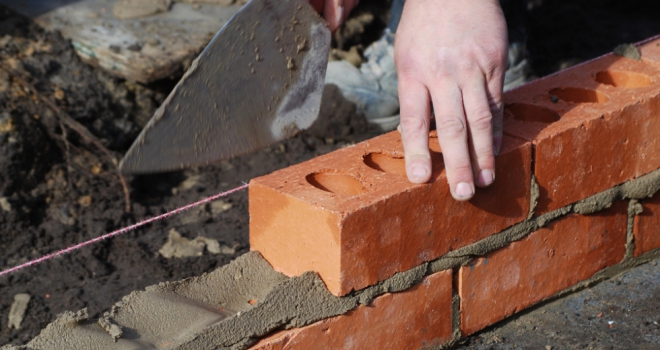 The latest research and analysis released from Stone Real Estate shows that the value of new homes delivered to the market by the UK's biggest housebuilders during the last twelve months is on par with the GDP of Cameroon.
The new home specialists crunched the numbers and looked at the number of homes delivered by 10 of the UK's biggest housebuilders over the last year, the average price they achieved and what this equated to as a total value of property entering the market.
According to the findings, across these 10 major developers, 89,805 properties were delivered to the market last year to a total value of £26.62 billion - only marginally lower than the GDP of Cameroon (£26.94bn) and ahead of the likes of Yemen, Libya and Latvia.
The best performing housebuilder was Barrat who delivered a staggering £4.89bn of property to the market last year alone. This huge effort sees them rank between the GDPs of Lichenstein (£5.13bn) and Malawai (£4.80bn).
Taylor Wimpey also delivered a phenomenal level of stock to the market, with the £4.32bn worth of housing placing them between the GDPs of Guam and Curacao.
Persimmon (£3.42bn), Bellway (£3.18bn) and Berkeley (£2.77bn) all ranked similarly, with the value of property delivered to the market in amongst the GDPs of the Maldives, Eswatini, Sierra Leone and Guyana.
Countryside (£2.10bn) and Redrow (2.09bn) saw enough homes sold to sit between the GDPs of Guernsey and Andorra, while Crest Nicholson (£1.13bn) and Bovis (£1.08bn) delivered the lowest level of property value to the market, although it was still enough to place them between the GDPs of Gambia and Guinea-Bissau.
Michael Stone, Founder and CEO of Stone Real Estate, commented: "An astounding amount of property has been delivered by the biggest UK housebuilders over the last year and valuable stock not just in a monetary sense, but also in terms of meeting the overwhelming demand for homes across the nation.
To think that these ten housebuilders alone have delivered property to the tune of £26.2bn is huge, but when you consider this is practically on par with the GDP of Cameroon, it really puts it into perspective.
This delivery of housing stock doesn't just help aspirational home buyers climb the ladder but it also brings a huge boost to the wider economy, one that will be vital over this coming year with the looming threat posed by the Coronavirus."