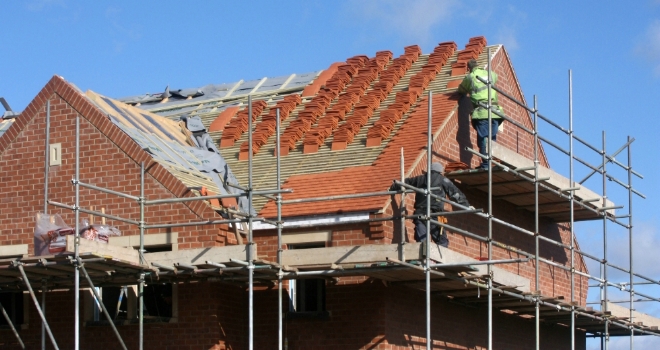 Taylor Wimpey has unveiled a new strategy for the business which it says responds to customer needs, focusing on improved products and places, a simplification of the buying process and affordable access to the homes they build.
At the same time the strategy will see growth through greater landbank efficiency as the firm "works its assets harder".
The firm is also setting new financial and operational goals for the next five years, including maintaining operating profit margins at around 21% to 22% and increased landbank efficiency, reducing the length of its landbank by about one year to four to four and a half years.
The firm announced an enhanced dividend "driven by increased confidence in delivering future growth", increasing from 5% of group net assets to around 7.5%. This equates to at least £250 million per annum up from at least £150 million per annum.
TW has announced a refocused business purpose, based on identifying and responding to customers' needs, focused on improved products, places, simplification of the buying process and affordable access to TW homes.
The company also confirmed that it will be implementing increased opportunity for long term sustainable growth, through increased landbank efficiency as well as:
- further strengthening and investing in people and skills, including investment in direct labour, supply chain development and research and development to underpin growth and delivery
- a continued high quality, strong balance sheet, maintaining the firm's "cyclically cautious approach"
- an enhanced ordinary dividend, based on current outperformance, improved asset efficiency and confidence in long term growth
Pete Redfern, TW CEO, said: "The changes we are announcing today to our operations will develop and be implemented over time, but are very significant - we aim to deliver increased growth, higher dividends and an increase in our return on capital by working our existing land assets harder and smarter.
We have always said that running the business in the right way for the long term was more important than short term financial performance. We continue to believe this and the changes to the way we see our customers and the way we see the business long term are much more fundamental: putting our customers' needs and desires at the heart of our business, which will ultimately make us a more valuable, sustainable business for all of our stakeholders."