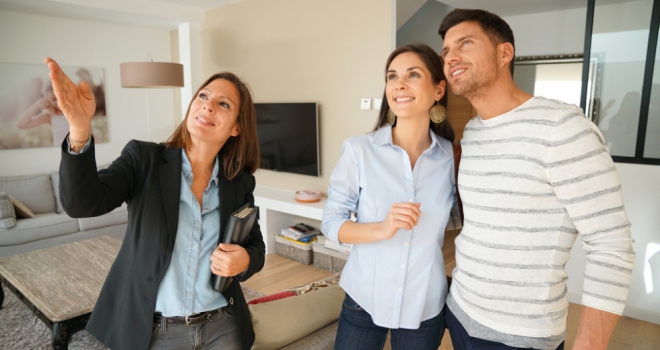 An industry-wide gauge of property market sentiment by The Property Redress Scheme has revealed that UK property professionals feel hugely optimistic about the future of their industry, largely spurred on by how well the industry performed throughout the pandemic.
Although the survey revealed that many believe that a business as usual approach is the best way to secure more post-pandemic success, many also consider increased regulation and transparency to be important in helping the industry sustain this success well into the future.
The survey of 712 property professionals asked:
How optimistic they are about their business prospects in 2022. The weighted response was 7.2/10, with 10 being 'very optimistic'. In fact, more than 50% of respondents scored their confidence between eight and 10.
When asked for their views on how the property market will perform for the remainder of this year, 64% said the performance will be 'positive' while just 11% said 'negative'. The remaining 25% said the market's performance will remain static.
When asked if they have seen a rise in the number of competitors going into liquidation, 81% responded 'no'.
Overall, property professionals are voicing widespread confidence in the continued strength of the UK property market and their roles within it. Looking to the future, most believe that a business as usual approach is the best route to continued success instead of experimenting with new business models or technologies.
When asked if, in the near future, they would consider switching to a US-style agency model - where agents are self-employed but use the company's brand and infrastructure, as recently pioneered by the likes of Keller Williams and eXp - 74.8% responded 'no', 18.8% said 'maybe', and just 6.4% said 'yes'.
And when asked if they considered this new business model a threat or opportunity to their business, respondents demonstrated broad ambivalence with 56 per cent saying 'neither'.
As for technology and innovation: -
When asked if they considered their business to be an early adopter of PropTech, 70% said 'no', 16% said 'slightly early' and just 14% said 'yes'.
In terms of client relationships: -
When asked who they would prefer is responsible for dealing with redress matters involving their landlords, 64% said that landlords should be covered by a redress scheme, while 36% said they would rather take charge of dealing with redress matters themselves.
Finally, when addressing the much-debated subject of licensing in today's property industry: -
71% of professionals believe that estate agents should be required to have an official licence to operate, just 9% believe licensing is unnecessary, and 19% are undecided.
Eddie Hooker, CEO of the Hamilton Fraser Group, comments: "It's little surprise that industry confidence is high at the moment. Property professionals have had a bumper couple of years thanks to the booming housing market. This success means that many don't see any need for change, whether it be via the introduction of new tech offerings or the adoption of the US-style, self-employed model.
"But it does seem that the industry is keen to do more to ensure that they and their clients are protected against poor practice and rogue traders and the vast majority would like to see the introduction of licensing for agents and landlords.
"Such a move would help to further bolster the work of The Property Redress Scheme, helping to improve the standards of the sector from the get-go.
"So, while operational change is not a popular idea, there is definitely an appetite for increased honesty, transparency, and integrity within the industry."