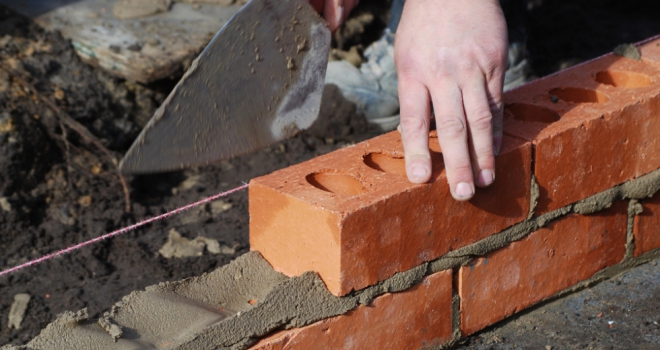 Housebuilder, Persimmon, has announced that due its current focus on customer care, legally completed sales volumes at the firm in the first half of the year have fallen by 6% year-on-year to 7,584 homes.
In a recent trading statement which covers the third quarter of the year, the firm said: "To support our customer care improvement plans, we have continued to restrict the release of new homes for sale in higher demand areas until construction reaches the appropriate advanced stage, both on selected new sites and, in some cases, on existing sites. As expected, this has reduced the number of sales reservations that earlier release would have delivered and resulted in the group having around 5% lower average active sales outlets year on year, at around 350 sites."
Persimmon expects this approach to result in a similar situation in the second half of the year, but second half volumes will still be a little higher than the first six months.
The firm said that trading has continued to be resilient through the second half of the year with the group's average weekly private sales reservation rate per site standing at about 0.67, in line with last year. "We are now fully sold up for the current year and have around £950 million of forward sales reserved beyond 2019 (2018: around £987 million). Sales prices remain firm across our regional markets. Cancellation rates continue to run in line with last year, at historically lower levels."
Dave Jenkinson, Persimmon ceo, said: "Persimmon's top priority is the delivery of higher levels of quality and customer service through the implementation of its detailed customer care improvement plan. Central to this plan is putting customers before volume, with sales volumes in the first half of the year being 6% lower than last year, together with making significant additional investments in both our annual customer care resources, by around £15 million each year, and in the level of the group's work in progress, which amounted to around £140 million at June 30 2019.
I am pleased that our progress to date has resulted in Persimmon achieving the four-star status level in the latest quarterly HBF customer satisfaction survey results and we are currently trending strongly ahead of the four-star threshold. I am determined to ensure that the group makes further headway by implementing our additional quality and customer care initiatives."