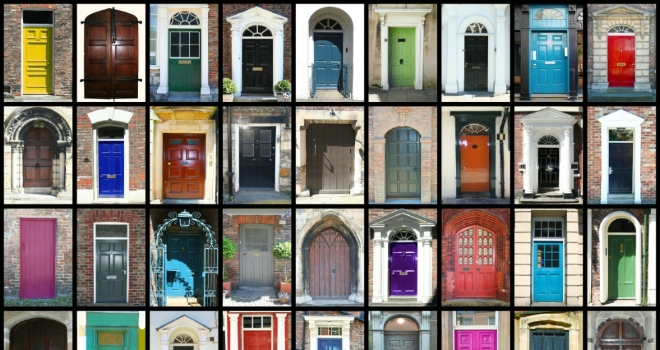 Rentplus has furthered its growth plans by signing a deal to provide new affordable homes in the Cotswolds.
Plymouth-based Rentplus, which has plans to build 5,000 new rent to buy homes over the next five years, has acquired six properties from Lagan Homes at its new development at Lechlade in Gloucestershire.
The six properties at Lechlade - on the southern edge of the Cotswolds - will be managed by housing association GreenSquare. The homes have been built as part of the affordable housing on this new development and are a mix of two, three, and four bedroom semi-detached properties.
Occupants will have fixed term renewable tenancies for a period of either 5, 10, 15 or 20 years at an affordable intermediate rent set at 80 per cent of market rent. This includes service charges, and with no maintenance responsibilities, occupants have time to save for a deposit and build a credit history that will support mortgage applications.
Richard Connolly, Rentplus CEO, said: "We are delighted to have our first scheme in the Cotswolds, and to be working with Lagan Homes, Cotswolds District Council and GreenSquare to deliver affordable homes for local people.
This agreement with Lagan Homes is significant for a number of reasons, building on our track record and strategic plans to develop the Rentplus concept across the UK. We are also in discussions over a number of other exciting development opportunities.
This scheme is also another great example of how through collaboration we can bring more affordable housing onto the market and demonstrates the importance of innovative affordable housing models such as Rentplus in extending the opportunity of home ownership to more people."
Jenny Spoor, GreenSquare's Group Head of Neighbourhoods, said: "We are excited to be taking over the management of these six properties in Lechlade and are pleased to be working alongside Cotswold District Council to boost the number of high-quality affordable homes for local people. As an affordable housing option, with the added bonus of providing a route into future home ownership, Rentplus offers a realistic solution for people who are struggling to get on the housing ladder in the traditional way – we're looking forward to welcoming the new tenants into their homes."
Cotswold District Council (CDC) Cabinet Member for Housing and Communities, Sue Jepson, said: "This scheme shows how a partnership approach between housing providers and local authorities can create opportunities to deliver more affordable homes. This is a new type of tenure in the Cotswold District for helping people into home ownership, and I look forward to seeing the first residents move in."