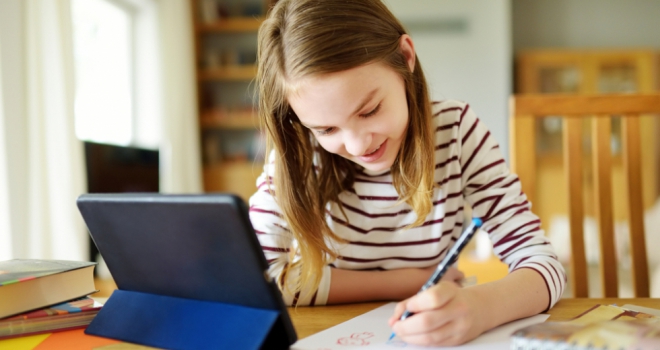 The initiative aims to raise funds to purchase and donate computers, laptops and tablets to children and families who lack access to IT devises in local communities during lockdown.
This initiative, spearheaded by industry figure Stephen Brown at Stephen J Brown Consultancy and Jerry Lyons at Estate Agent Content has the ultimate goal to raise £200,000 to provide in some cases desperate support to children and their families to enable them to get online and access their home-schooling lessons.
Stephen, comments: "I would personally like to thank everyone who has donated to this initiative so far, all agents work in the heart of our local communities and our aim is for every agent to be able to donate one laptop to their local school. So you will not only be helping but enabling local children that need it the most to get and maintain access to their education. Your donation will make such a positive difference in helping children with their remote learning, keep up with their studies and help reach their true potential".
A donation of five laptops highlighted by James Du Pavey Estate Agents is the Ormiston Sir Stanley Matthews Academy, Stoke-on-Trent.
Headmaster, Mr Smart, comments: "The donation of these laptops is incredibly appreciated by the academy. Serving a community in one of the most deprived areas of Stoke-on-Trent, the switch to remote learning has proved to be challenging across both lockdowns".
"Staff and student audits showed massive gaps where households did not have access to digital devices to access the work that teachers were providing. Initiatives such as this one play a massive part in ensuring that deprived families can access the full curriculum and not be at a disadvantage to their peers when we resume face to face teaching.
"When handing out these laptops the appreciation from the families was palpable as the parents wanted to do everything they could to support their child's education, they just did not have the funds to buy equipment. As a result, we now have fewer students coming back to us with a knowledge deficit that would have widened as each week of lockdown passed".
Agents Giving are calling on the rest of the industry to get behind the initiative and do what you can to help. You can make a donation to the overall fundraising effort or to be involved in linking up with your local school to make the all-important donation.
To find out more and get involved visit here.
For further information, please contact Yvonne Martin at Agents Giving - Tel: Yvonne@agentsgiving.org / or visit the website at www.agentsgiving.org