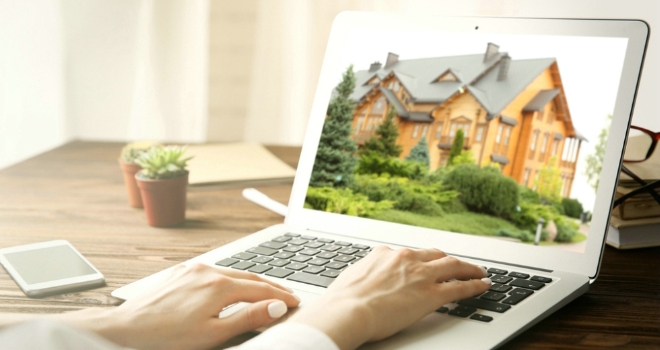 Giosg, which helps clients do better business by engaging more successfully with their online visitors, analysed data from around 2.8 million visitors to UK property companies' websites.
As well as delivering raw data, it also suggests that companies could do more to be in synch with the needs and demands of their online visitors.

Giosg already works with eight property companies including Knight Frank, Connells and Savills, and analysed the visits of 2,710,592 individuals looking for properties across these eight websites in a period of one month (May 2017). The busiest company website accounted for over 40% of all these visitors. Follow on rankings included:
o 2nd: 38.4%
o 3rd: 22.4%
o 4th: 18.8%
o 5th: 14.4%
o 6th: 5.69%
o 7th: 1.32%
o 8th: 0.08%

Ville Rissanen, CEO at Giosg, had this to say: "What's interesting, is that once visitors arrive at the estate agent's website, more often than not via a click through from a property portal site such as Zoopla, they are very loyal to that estate agent's website. Just 4.6% of the visitors we monitored go on to browse other estate agents' websites."
On average, visitors view 8.8 pages during a browsing session, although results vary between the best performing site which generated 14.9 page views per visit and the worst with only 2.8. This demonstrates that the best site is performing more than four times better than the worst.

Rissanen continues: "Implementing live chat can be a timely and effective solution as it gives visitors a channel to ask for help with navigation and to find what they are looking for. It's also a popular route with estate agencies who are looking to engage more with their visitors to gain stronger insights into what they want and which aspects of the customer experience could be improved"

Property companies have most online visitors during the working week between 6am and 7pm, although their chat operators (the average is three per company on a weekday, although the range is from one to 15) are most online between 9am and 6pm. Rissanen comments, "This means there are three hours a day which accounts for 720,000 unique visitors and indicates that a significant amount of potential additional business is currently just 'walking away'".

Chat conversations, which have become an increasingly common feature on property websites - combined the eight property companies have over 1,000 chat conversations per month - were about:
· Booking a valuation, 30%
· Property enquiry, 28%
· General enquiry, 20%
· Technical issues and site content, 5%
· Branch contact, 2%
· Recruitment, 1%
· Other, 14%

Weekend online visits accounted for approximately 850,000 visitors in the month. Whilst weekend visits fall (perhaps because people are actually out visiting properties) by 30% on Saturdays and 34% on Sundays, the number of chat operators 'on call' drops by an even bigger 51% and 69% respectively, and by 73% for one of the companies. Five out of the eight companies have no one on chat duty on Sundays.

Rissanen says: "Property companies have been one of the early adopters of online chat but there is more that can be done, watching potential customers' ever-changing habits and actions.
We know that today's consumers expect to get a response from property companies around the clock, not just between the hours that most customer service representatives are in the office. To ensure there are no 'black holes' in the communication flow when teams are enjoying a well-deserved rest, our clients such as Connells Group, whom we work with to deliver new revenue sources from its websites and to improve online customer service experience, have implemented our Giosg semi-automated instant messaging service.
This targets their website visitors at the optimum point in their online journey, regardless of whether that happens to be at 10am or 10pm. This has resulted in a more than 20% increase in the number of property valuations booked through Connells websites."