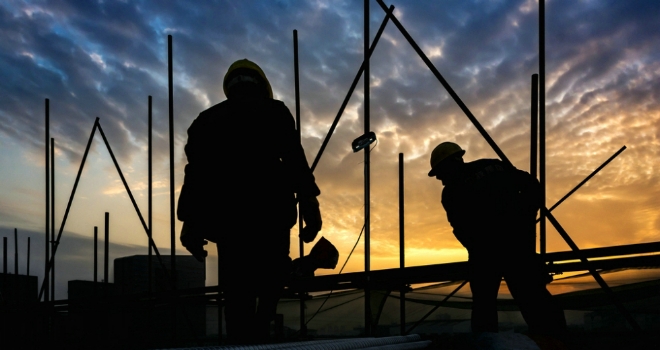 Volume housebuilder, Taylor Wimpey, has reported that 2020 was a 'very challenging year' for the firm as the pandemic and lockdown measures impacted first-half performance.
The firm highlighted that despite both profits and completions down in 2020 against the previous year, the business recovered somewhat with a strong second half. It revealed a £125 million cash boost to fund fire safety improvements to its apartments.
Reporting on the year ending December 31 2020, Taylor Wimpey said its results were in line with market expectations. Completions fell 39% to 9,609 homes against 2019, primarily due to the effects of the market shutdown of the second quarter. Meanwhile, private average selling prices rose 6% to £323,000.
In response to the reduced completions, group revenue fell 35.7% to £2,790.2 million. Pre-tax profit dropped 68.4% to £264.4 million, with operating profit decreasing 64.7% to £300.3 million.
Taylor Wimpey's net private reservation rate for the year was 0.76 homes per outlet per week against 2019's 0.96.
With the business seeing a good recovery in the second half of the year, allowing build capacity to return to near-normal levels, it ended 2020 with a total order book valued at £2,684 million. This represents 10,685 homes against 2019's 9,725.
The Spring selling season had "started well", it said, with its net private sales rate for the year to date at 0.89 (2020: 0.94).
The housebuilder said it would now provide funding "to make apartment buildings safe and mortgageable in line with the latest RICS EWS1 guidance." For buildings it owns, it will fund and oversee works, "regardless of eligibility for the UK government Building Safety Fund, including apartment buildings below 18 metres".
Following the Grenfell tragedy, Taylor Wimpey announced a £40 million provision to remove and replace ACM (aluminium composite material) cladding on legacy high rise buildings.
Pete Redfern, CEO, said: "2020 was a very challenging year, during which our priority has continued to be the health and safety of our colleagues, customers, suppliers and subcontractors.
"We are now focusing on driving efficiencies across the business, the roll-out of our new house type range and implementing our ambitious new environmental strategy."