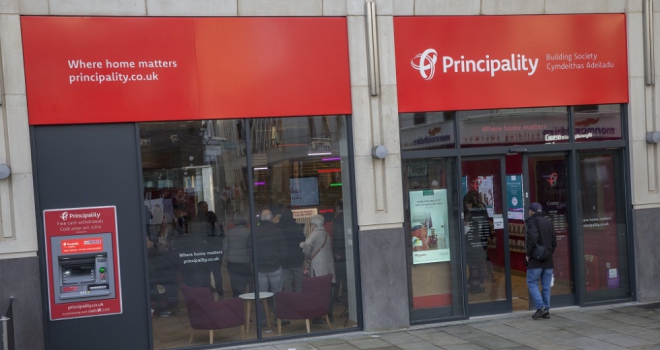 Principality Building Society has announced that it has been ranked as one of the top mortgage service providers in the UK following independent research of brokers.
Among those placing business with Principality, the Society ranked second for 'overall performance' (which is an overall average score from 33 product and service attributes tested) out of 15 lenders rated in the survey. Overall, Principality scores very highly for underwriting service and was the highest rated lender for ability to talk to someone with underwriting knowledge and for making common sense decisions.
The Savanta (formerly Charterhouse Research) Mortgage Intermediary Survey 2018 interviewed 359 intermediary establishments between September and November 2018 (including an additional bespoke sample of 50 Principality users). The research also showed that among the 120 intermediaries rating Principality's service, Principality was the joint highest for clarity of communication when a case is declined, access to back-up staff and being efficient at requesting additional information when processing a case.
Robert Ford, Senior Manager, Mortgage New Business, said: "We are so proud to be ranked so highly for our customer service by brokers across the UK. We are delivering on what brokers tell us they want. We have significantly improved the speed of our end-to-end mortgage journey and our broker satisfaction results are at an all-time high. We have updated many of our internal processes and systems to make it much easier for customers and brokers to do business with us.
Our intermediary team has expanded across the UK and we have invested in our broker support. It's really important to the Society that we have experienced, knowledgeable people who ensure that brokers receive answers to questions and decisions as soon as possible.
Brokers really appreciate having access to our underwriters and this really makes us stand out from our competitors. We have excellent people to provide a personal touch and it is clear brokers value our approach."
Kate Turner from Savanta said: "Principality is providing excellent access to brokers who want to talk to someone with underwriting knowledge and is demonstrating common sense in lending decisions – both important aspects to brokers who want clear information on a lender's appetite. Brokers who are regularly placing business with Principality are clearly satisfied with the service they are getting which is evidenced in an increase in overall satisfaction this wave."