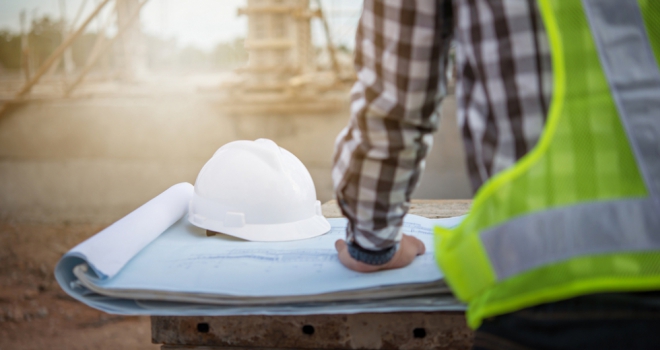 A trading update from Persimmon and Vistry Group has revealed that both are seeing good demand but completions remain notably down in the face of the pandemic.
According to the figures, during the six months to June 30 2020, Persimmon's housing revenues fell 33% against the equivalent period last year to £1.10 billion, on legal completion volumes of 4,900 compared to 7,584 in 2019.
Average selling prices rose from £216,942 last year to £225,050, reflecting "resilient" selling prices.
In the six weeks since reopening its sales offices in England, the volume housebuilder's weekly average net private sales reservation rate was around 30% higher than the same period last year, at 278 new homes.
It added that throughout lockdown, customer enquiries had remained "healthy", yielding a weekly average of around 177 gross private sales reservations from week 12 through to week 20.
And since reopening its sites in England and Wales, Persimmon said its construction teams were achieving "normal" levels of production. Its work in progress position represents around 70% of the group's forward sales as of June 30 2020.
Also during the six months ending June 30 2020, Vistry Group said that over the past ten weeks it had seen a week-on-week increase in sales rates, with the average private sales rate per site per week over the past four weeks being 0.62 and pricing remaining "firm".
With its Partnerships business being the most "market resilient," this division led the company's return to site in April, the company said, "with its high proportion of revenue from contracting and pre-sold developments".
But housing numbers for both the Housebuilding and Partnerships arms were down, more significantly in the former, with Housebuilding completions at 1,235 against 2019's 3,371.
Of these, 975 were private units (2019: 2,199), at a private average selling price of £329,000. Housebuilding revenue during the period slipped from last year's £854 million to £344 million.
Vistry Partnerships delivered 489 units from its mixed tenure operations during its first half, compared to 2019's 574, at an average selling price of £233,000. Partnerships revenue totalled £297 million against last year's £338 million.
The group's forward sales position - including Vistry Partnerships activity - totalled £1.66 billion.