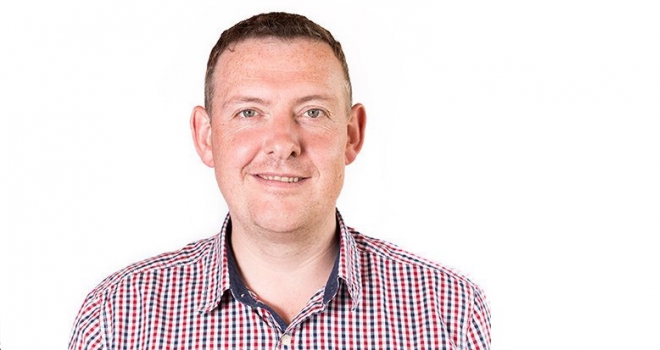 Due to the impact the pandemic has had on rental payments and a recent regulatory update related to Client Money Protection rules, now could be the best time for agencies to undertake an audit of their banking and payments process.
Neil Cobbold, Chief Sales Officer at rental payment platform, Payprop, suggests that in the run-up to the New Year, letting agencies could benefit from reviewing their banking and payment systems.
Neil explains: "Reviewing and modernising payment processes can help letting agencies avail themselves more fully of the available protections to themselves, their landlords and tenants, whilst also reducing late payments."
Since March, the COVID-19 pandemic has had a significant impact on tenant finances, leading to a rise in rent arrears. PayProp research found that 14.1% of tenants were in arrears at the end of August, owing an average of 127.2% of their rent.
With the introduction of a new four-week national lockdown on November 5 and the enforced closure of many businesses, increased rent arrears look set to continue for the foreseeable future.
Cobbold says: "The pandemic has highlighted the importance of tenant finances and how they are managed by letting agents and landlords. Over the course of the year, the best letting agencies have been able to prove their worth to landlords by demonstrating that they have systems in place to protect their investments.
"Agencies that have experienced trouble with managing arrears this year should consider how they can improve their processes in 2021 as landlords are relying on them to protect their investments."
New guidance will help with PCA problems
Meanwhile, during September, in response to letting agencies having problems opening Pooled Client Accounts (PCAs) with banks, new guidance was published by the Joint Money Laundering Steering Group (JMLSG).
For some time, many agencies have struggled to open PCAs – which are required under CMP regulations – as banks have identified them as higher risk unless registered with HMRC for anti-money laundering supervision.
However, the new guidance acknowledges that agents are only required to register with HMRC for AML if they handle one or more transactions above €10,000 per month.
Cobbold explains: "Letting agencies have had numerous issues with setting up bank accounts in recent years. Last year, many firms faced the threat of banks closing undesignated client accounts and asking them to open separate client accounts for all of their individual landlords.
"Both of these problems stem from a conflict between CMP and AML rules, so it's positive news that this issue has been acknowledged and updated guidance has been published by the JMLSG."
"However, agencies must continue to monitor the situation with the banks and do all they can to comply with CMP legislation. Any letting agencies experiencing problems with PCAs or CMP rules should seek expert advice and review their existing systems."
How can agents review payments and banking?
Cobbold says letting agencies can improve their management of payments and arrears by automating repetitive or time-consuming processes. Automation not only saves time for agency teams but can also improve accuracy and results by preventing human error and taking a data-driven approach to pinpointing problem areas – such as non-payment – before they get out of control.
Agencies must also make sure to keep digital records of all payment activity to provide their landlords with peace of mind and the necessary evidence should they need to take further action against renters.
Cobbold concludes: "With banking guidance changing once again, agencies should also review their current banking and financial providers.
"Although there may be hesitation to change, switching to a better provider can help letting agencies to provide a more streamlined management process."