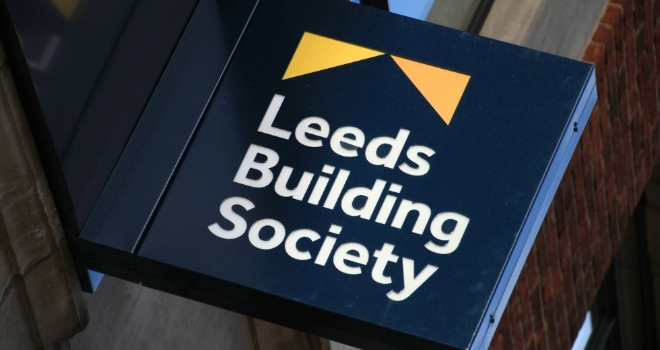 Leeds Building Society has announced this morning that further growth in mortgage lending has boosted its performance for the first half of 2016.
The UK's fifth largest building society has now delivered sustained growth for over five consecutive years and has mortgage balances of £12.2bn, savings balances of £10.6bn and 738,000 members, all higher than at any time in its history.
Leeds Building Society Chief Executive Peter Hill said: "I'm pleased to report another strong set of results as we continue to help more people save and have the home they want.
We have worked hard to provide security and value in this historically low interest rate environment. As a result, membership numbers and mortgage and savings balances are all at record levels.
Mortgage lending
We remain focused on helping more borrowers by offering competitive mainstream products, and supporting those who are not well served by the wider market. New residential mortgage lending increased by 33% to £1.93bn (£1.45bn to June 2015), which is significantly above our market share.
Our mortgage products continue to be recognised by the industry and we received the 'Innovation in Personal Finance' accolade at the 2016 Moneyfacts Awards for our Interest Only product.
In the first half of 2016 we helped more than 3,900 First Time Buyers step onto the property ladder, accounting for over £500m of mortgages and 27% of our total lending through initiatives including shared ownership and the Government's Help to Buy equity scheme.
Savings
While borrowers have benefited from historic low rates, we recognise it remains challenging for savers.
In this difficult market, we worked hard to provide value for savers. We paid an average of 1.77% (1.82% for the same period in 2015) across our savings range, and increased the amount we paid above the rest of the market average to 0.77% (0.53% for the same period in 2015). Savings balances grew in the first half of 2016 by 6% to £10.6bn (£9.2bn to June 2015).
The Society also received the award of 'Best Regular Savings Account Provider' for the second year running from the independent consumer advice website Savings Champion, and 'Best Building Society Savings Provider' at the 2016 Moneyfacts Awards.
Financial performance
We anticipated that increased competition in the mortgage market, which we started to see in the second half of 2015, would continue and this has resulted in our Net Interest Margin reducing to 1.37% (1.66% June 2015).
Strong lending growth and a reduction in impairment losses and provisions charges have helped to deliver an increase in profit of 5% in the first half of 2016 to £58.0m.
Continuing wind down of our commercial loan portfolio resulted in a credit of £1.0m being released from provisions, compared to a charge for impairment losses as at June 2015 of £5.5m. Commercial balances now represent just 1.1% (2.5% in June 2015) of total loans and the Society's residential arrears (1.5% or more of outstanding mortgage balances) continued to reduce, falling to only 1.24% (1.62% in June 2015).
As a result, we have been able to increase Common Equity Tier 1 Capital to a record £832m (£746m in June 2015) and the ratio remained strong at 15.4% (15.5% in June 2015), which is in excess of the regulatory minimum.
Total assets increased by 10% to £14.9bn (£12.7bn in June 2015) and our Leverage Ratio was 5.3% (5.6% June 2015) compared to the minimum requirement of 3%. Liquidity remained strong as we built funding in anticipation of potential EU Referendum volatility.
Our excellent performance and financial strength meant the credit ratings agencies, Moody's and Fitch, both affirmed our long-term 'A' ratings at the end of June and early July respectively.
Investing in the future
We continue to invest in the Society to support sustainable growth, improve the customer experience and for the long-term benefit of our current and future members. This included creating 140 new roles as we further increase our capacity.
We now employ 1,360 colleagues, more than at any time in our history, and engagement has increased to 79%, well above the sector benchmark. It is these talented colleagues who deliver excellent customer service to our members and we achieved a customer satisfaction score of 93%[4].
As a result of this investment, our cost to asset and cost to income ratios increased to 63p (60p in June 2015) per £100 of assets and 43% (34% in June 2015) respectively. However, our focus on efficiency will ensure these ratios remain among the best in the building society sector.
Outlook
The Society has delivered strong growth during the first six months of 2016, whilst maintaining financial strength.
Following the vote to leave the EU, we've seen volatility in the financial markets and Bank Base Rate was reduced to only 0.25% yesterday. This is likely to lead to still lower rates for savers and increased competition in the mortgage market.
The Society's financial strength leaves it well-placed to deal with any economic shocks as we continue to deliver our investment programme, further develop our customer service and remain focused on what we do well, which is help people save and have the home they want."