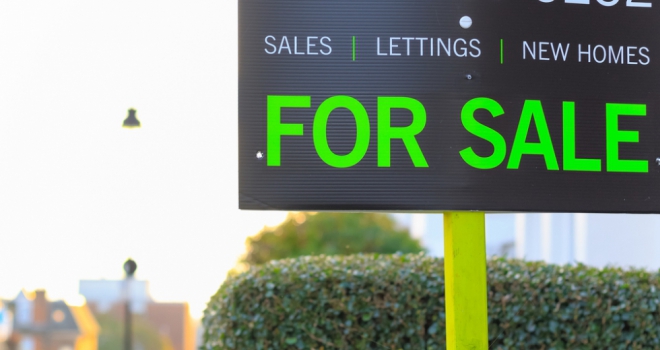 The new variant of Covid-19 has seen infection rates go through the roof throughout the country. As a result, the Prime Minister addressed the nation on Monday evening to outline the government's response and set out new measures to deal with the pandemic.
And so, the third UK-wide lockdown was announced with it coming into effect only hours later much to the dismay and disappointment of millions.
However, there remains a crucial difference for the property industry between this and the first lockdown back in March 2020.
According to Government guidance, people in England are still permitted to move homes and estate and lettings agents can continue to work.
The announcement is another reminder to the property sector that it is imperative to act within a Covid-secure manner to ensure the safety of both the public and the agents themselves. The robust Covid-secure policies in place within the property sector have been what has kept the sector and people moving. Policies which are imperative at a time when the rate of infections is on the rise and we are in the throw of another wave.
Paul Offley, Compliance Officer at The Guild of Property Professionals, advises: "With the rate of infections increasing once again due to the highly contagious variant of Covid-19 making its way through the country, now more than ever agents have an obligation to continue to act within a safe manner to ensure that they are protecting the public and doing what they can to minimise the spread of the virus," he says.
"While physical viewings may be permitted by the Government, given the current circumstances and resurgence of the virus, agents should ensure that physical viewings only take place as the very last step once they have gone through much of the process with potential buyers virtually.
"In fact, I would go as far as to say that in the current situation with the increased rate of infections, agents have a moral obligation to ensure that all buyers are taken through the process of virtually viewing a property before any face-to-face appointment takes place. Buyers should also consider whether there is a genuine need for the appointment to take place now or consider whether the appointment could be deferred until restrictions are eased."
While many industries have been negatively impacted by the pandemic over the course of 2020 with lockdowns, the Tier system and forced closures, since the reopening of the property market after the initial lockdown, people have continually been allowed to move home and agents have been able to assist them to do so.
He concludes: "As one of the few sectors that have continued to be able to operate, we need to continue to ensure we are acting according to the prescribed health guidelines to help keep both clients and staff members safe during this wave of the virus."