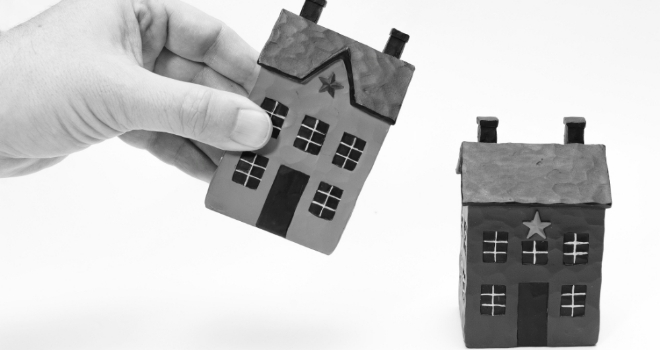 Online property management platform, Howsy.com, has announced that it has acquired a number of Upad's assets from its liquidators, including the company name, contracts and operating platform.
The latest acquisition comes after the firm snapped up Urban.co.uk last September.
This latest purchase sees Howsy founder, Calum Brannan, add an undisclosed number of landlords, thought to be in the thousands, to his group's fast-growing customer base.
It was recently reported that Upad founder James Davis was closing it down having had a personal health scare in 2018. Originally founded in 2008, Davis had raised a seven-figure sum from a handful of investors previously.
Callum explains the rationale behind the asset acquisition: "Letting a property is becoming complex and highly regulated, and less experienced landlords can often find themselves inadvertently on the wrong side of the law.
"By acquiring the assets of Upad and Urban.co.uk we can provide a broader range of products for landlords, assisting those that are less confident about the process or worried by complex compliance, or providing great value, efficiency and accessibility for others."
According to the announcement, the Upad name will be retained rather than merged into Howsy.
Brannan explains: "The Upad brand has a strong and positive reputation. Over the last decade, they built a great name based on a strong focus on customer service and advice. We won't be throwing that away, in fact, we want to build on it."
He continues: "Howsy are keen to build an unrivalled rental platform, utilising seamless technology, highly skilled staff and a bank of rental-know-how to offer bespoke solutions to landlords across the UK. Upad's technology delivers some fantastic solutions, and their loyal customer base represents a cross-section of UK landlords who we hope we can also continue to deliver a great service to."
"We have significant financial backing and the ambition is to grow our business fast, both organically and through strategic acquisitions.
"We look at every opportunity as long as we believe it is value added for us, our shareholders and the mutual customers of both entities. Collaboration makes sense in our space as, up until now, there has been too much fragmentation and a 'silo' type mentality to making renting better for landlords and tenants alike. I'm open to any interesting conversations that help grow the rental sector through the efficiency of technology and I'm confident we will be one of the big winners that make that happen."