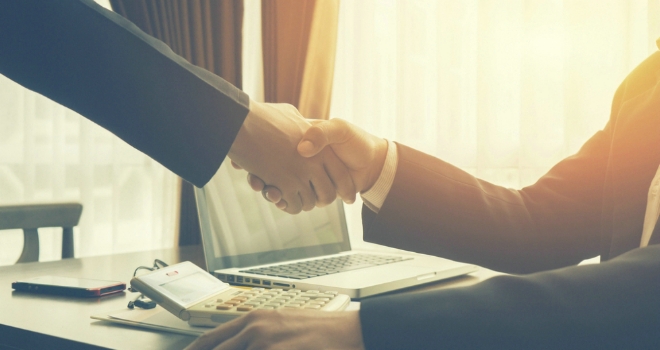 "We are not saying that it is wrong for conveyancers to pay referral fees, but transparency is key"
Most homebuyers do not know if their estate agent was paid a referral fee to recommend a conveyancer, according to research from the Council for Licensed Conveyancers.
A YouGov survey of almost 500 consumers in England and Wales reported that recommendation by an estate agent was the most popular primary factor behind their choice of a conveyancer (26%), compared to 21% who went on price, 20% on previous use of that lawyer, 18% on recommendation from family/friends, and 15% on the firm's general reputation.
However, 59% of those who took a recommendation did not know whether or not the estate agent was paid a referral fee for this. 29% were aware a fee had been paid, while only 12% knew one had not been paid a referral fee.
The Ministry of Housing, Communities and Local Government is planning to ensure that estate agents' customers are aware of the extent of any commercial arrangements before deciding to follow their recommendations.
As part of new rules the CLC is bringing into effect this December, firms it regulates will be expected to provide this information earlier in the process, when consumers are shopping around for a lawyer.
Sheila Kumar, chief executive of the CLC, said: "We are not saying that it is wrong for conveyancers to pay referral fees, but transparency is key and that is why CLC lawyers have always had to inform clients about them. However, it is important that the client is aware of the payment of referral fees before deciding who to appoint. So, we welcome the government's proposals that estate agents should be required to be transparent about referral fees they will receive if their client follows their recommendation.
"It is in the interests of both the public and those we regulate that consumers have easy access to useful and easily comparable information to guide them in their choice of lawyer. That is what all of the front-line regulators of legal services are introducing new rules with the aim of empowering consumers to make better informed choices."
Housing Minister Heather Wheeler MP, added: "Making the housing market work is about more than just building homes. It is about helping hard working families buy and sell with confidence.
"The findings from this valuable survey demonstrate why it is so important that estate agents are transparent about referral fees.
"That's why we are working with the industry to ensure estate agent referral fees are clear, so consumers can make an informed decision before they decide to purchase."